HUNTERS LODGE
MOSCOW - A FEASIBILITY STUDY
The Inspiration for the Architecture and Interior is derived from a natural sense of place, and a need to connect the guest with the experience of enjoying the 'outdoor life'.
The Architecture evokes that sense of nature and place, the use of naturally finished woods, dry-Stone walls, Slate and shingle roofs all speak of a different age. The footprint of the building is formal in style although the detailing recalls a simpler time when building were made by the hand of craftsmen. The Hotel itself orientates itself around the lake affording every room with a wonderful panoramic vista.
The interiors are elegant but simple, using patterned woven wool, leathers, pony skins, fur and naturally oiled woods - all are evocative of a different time when it was the Hand that made more than machines.
Recalling an atmosphere, a history, where it was time alone that made objects Classic, not opinion.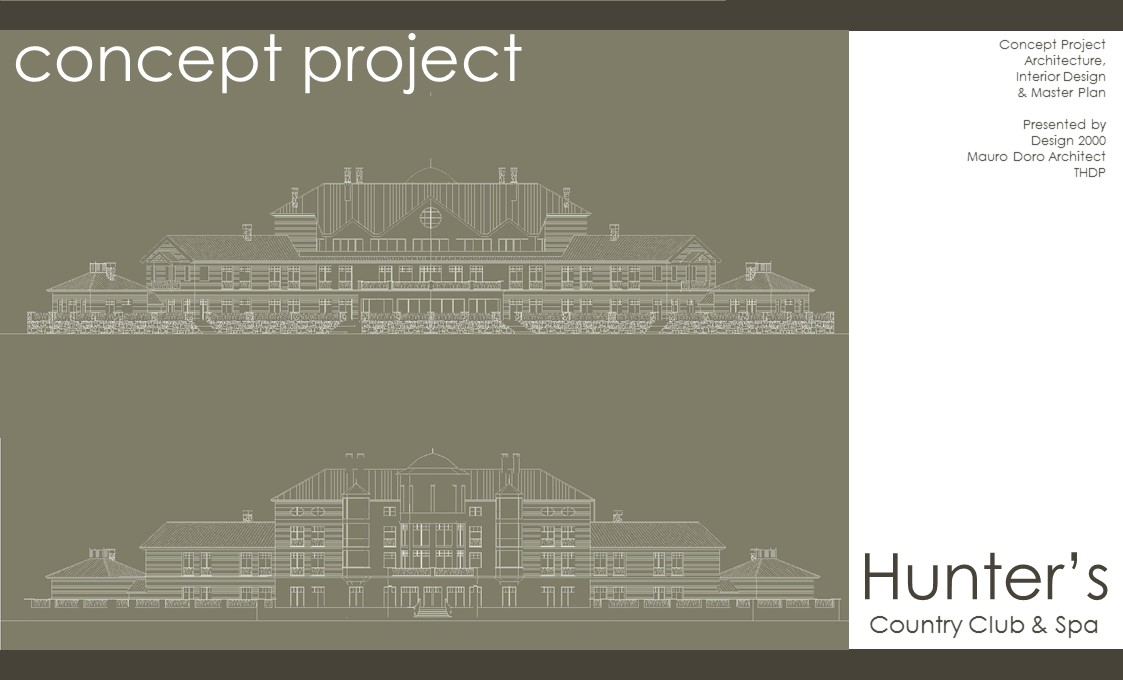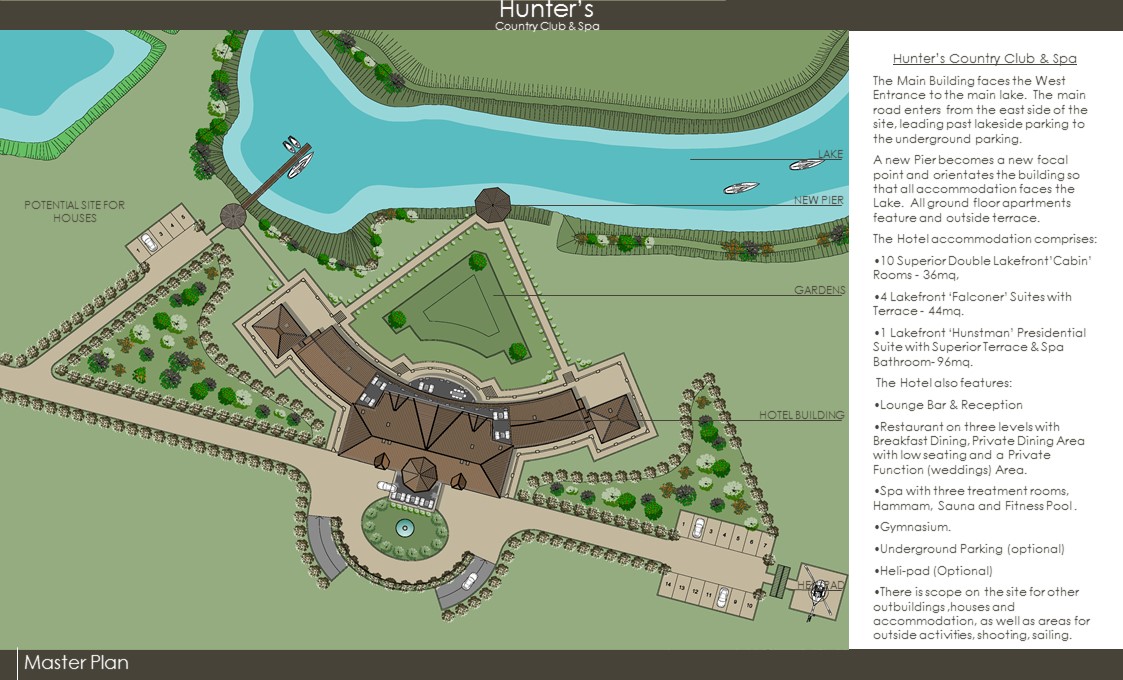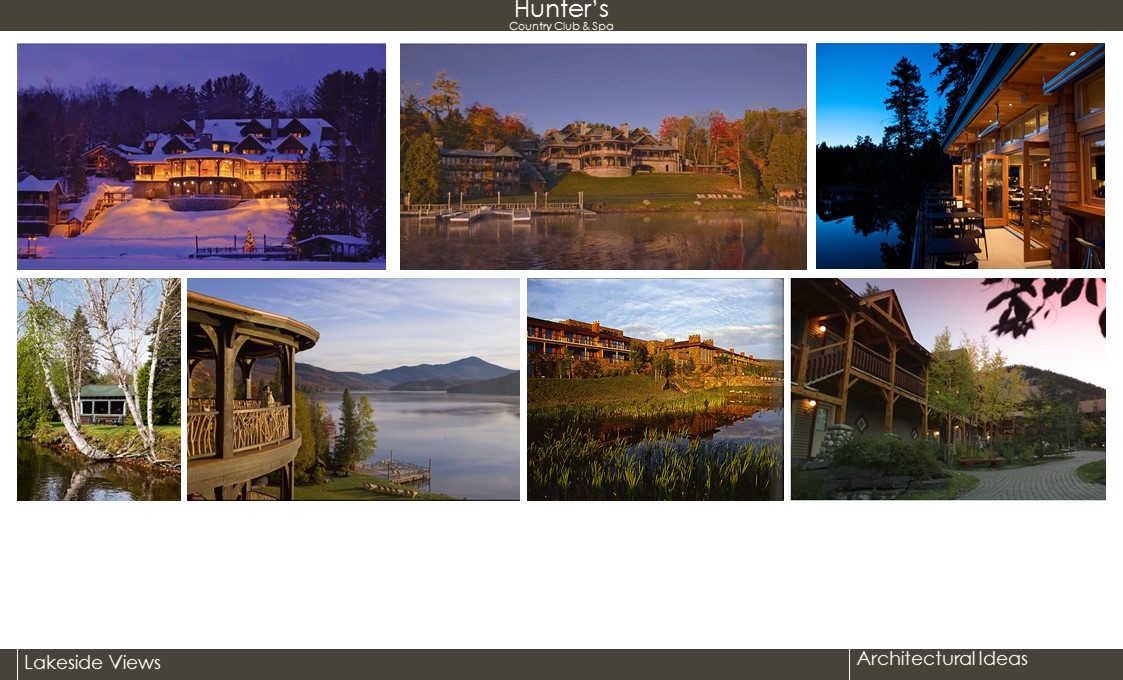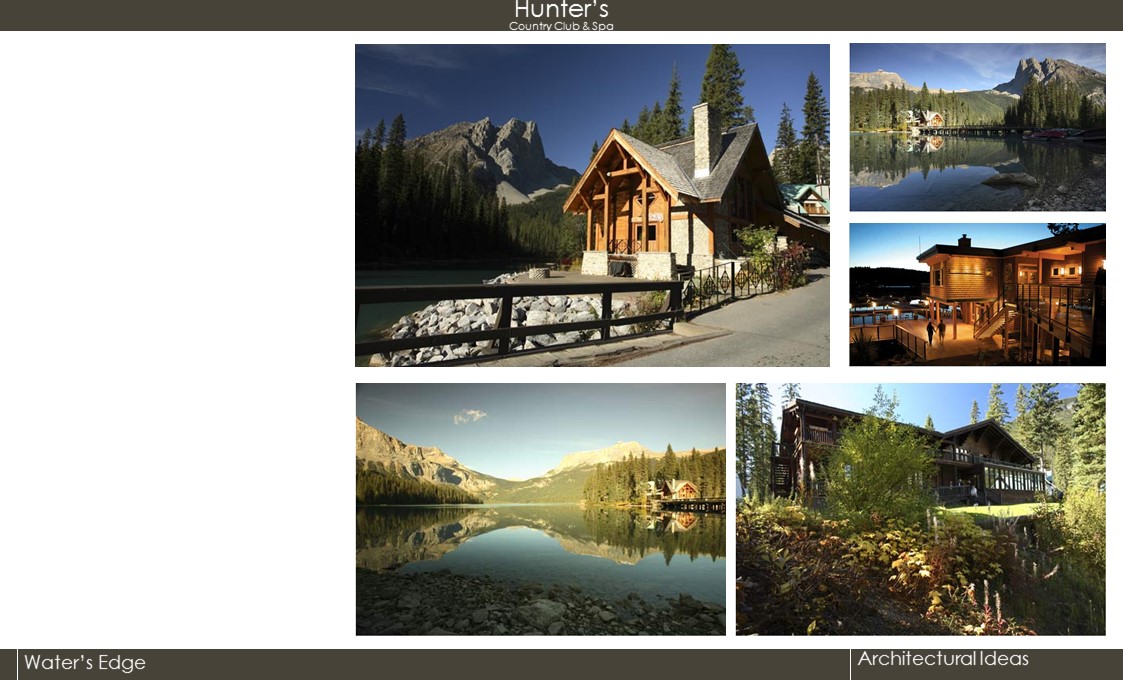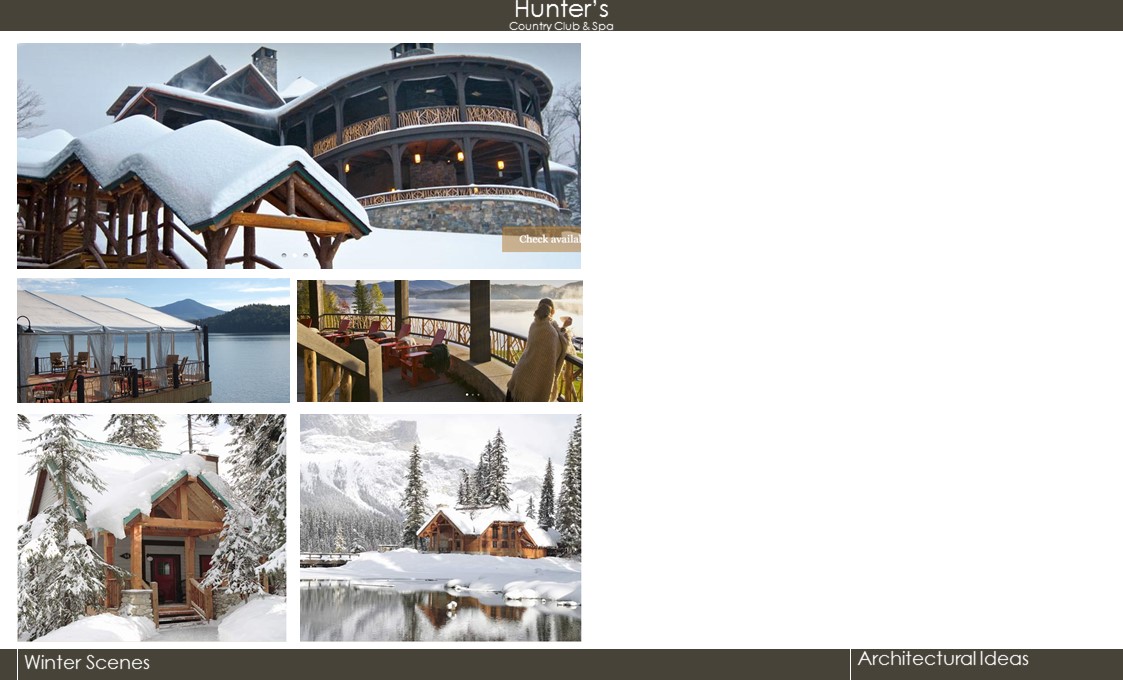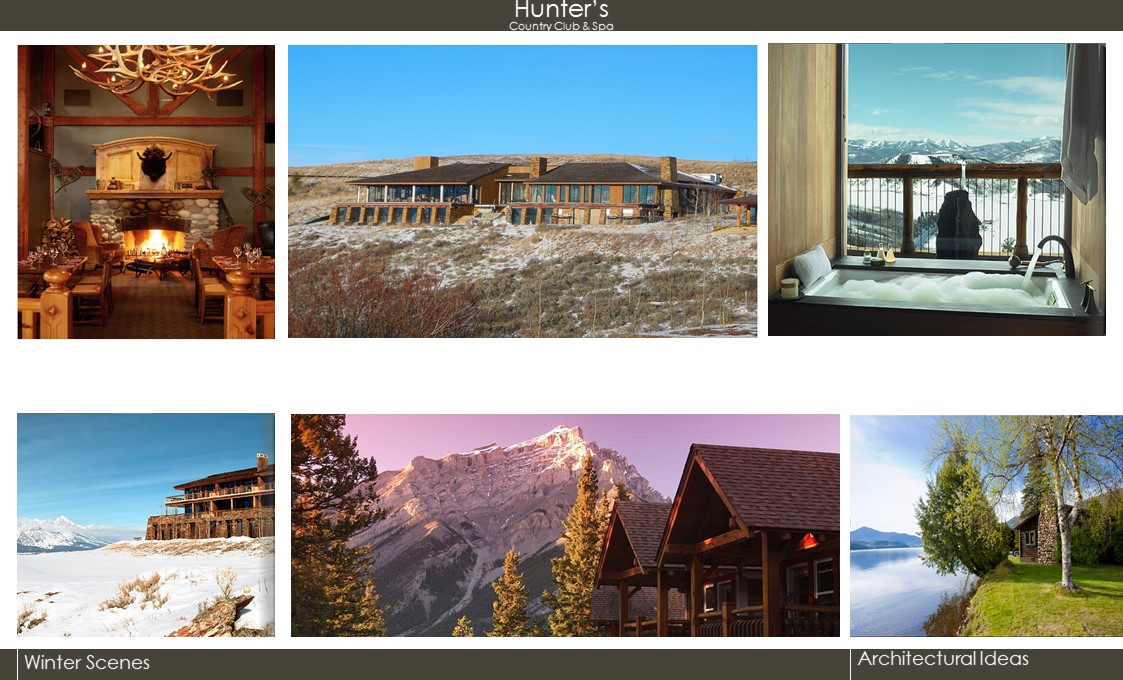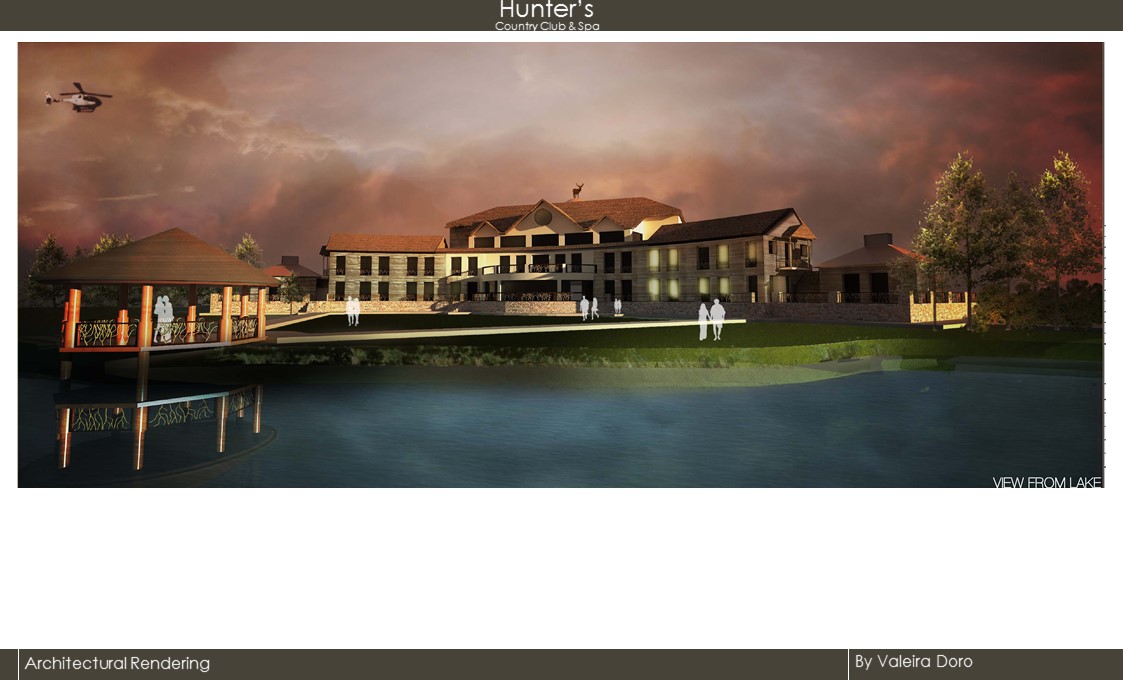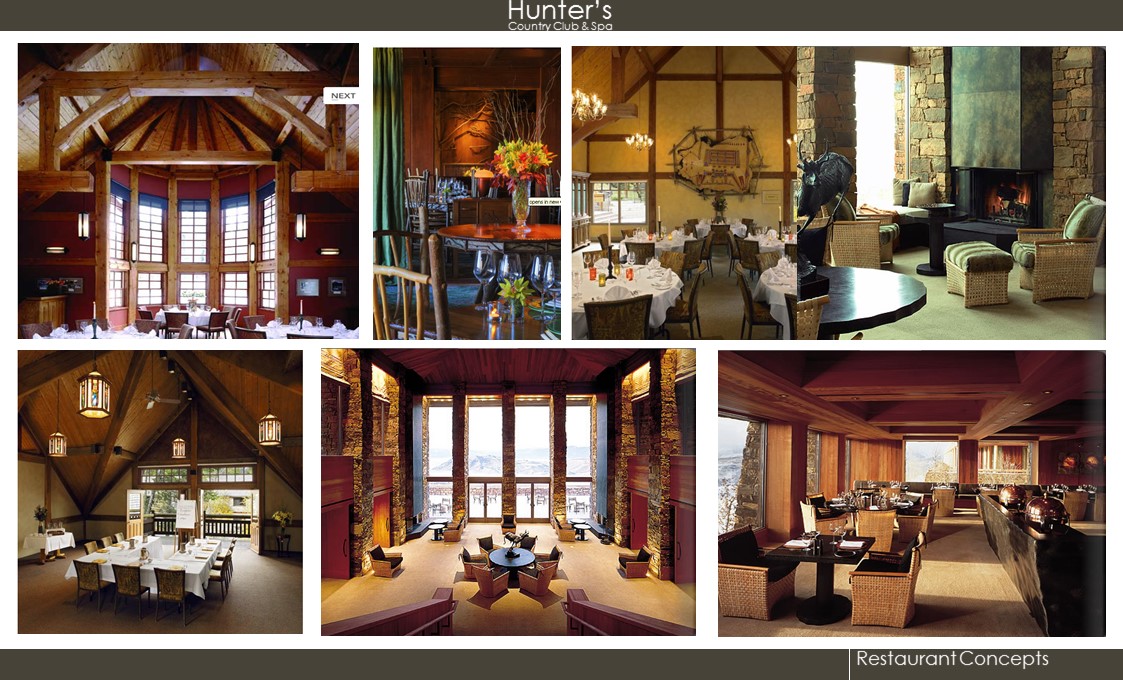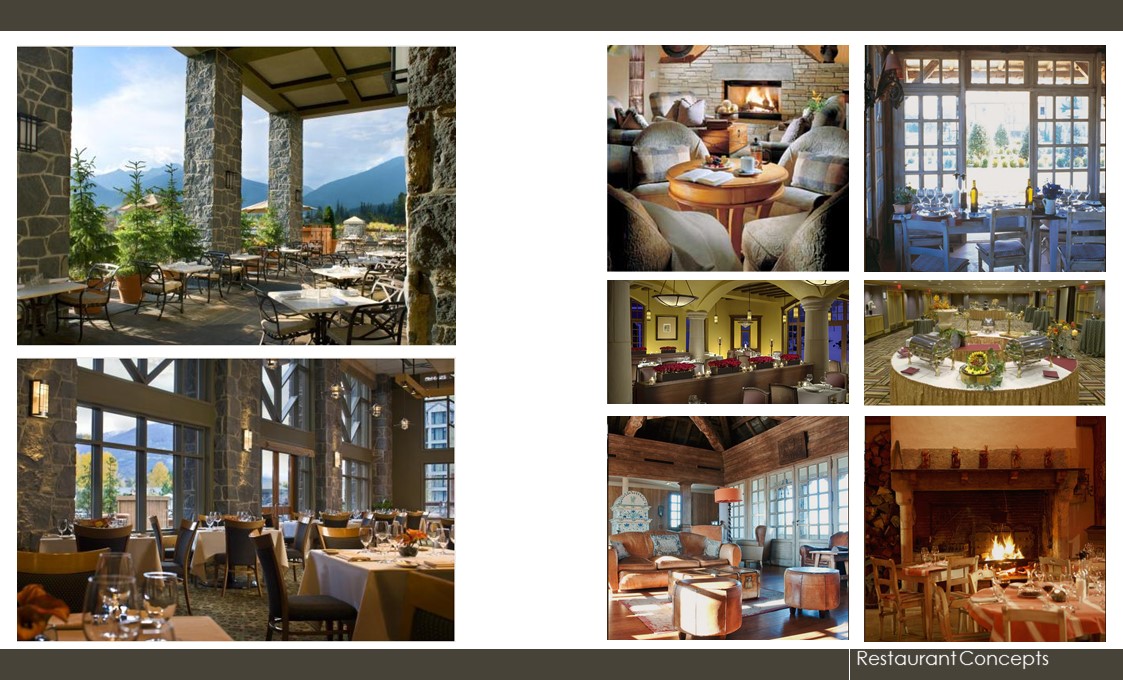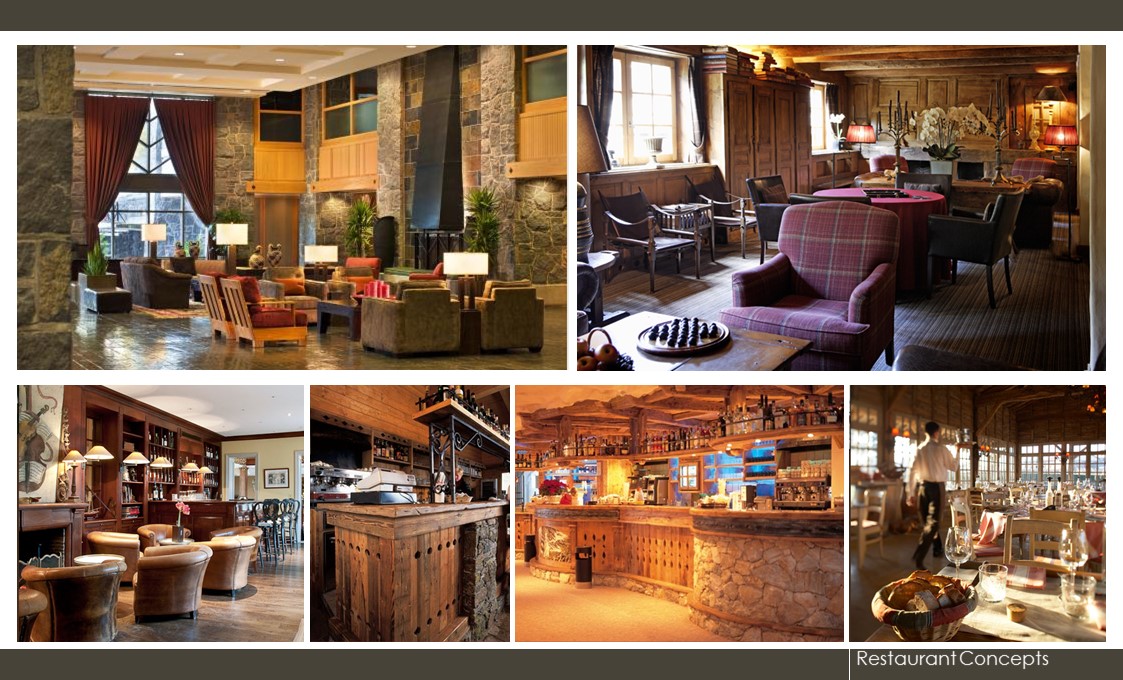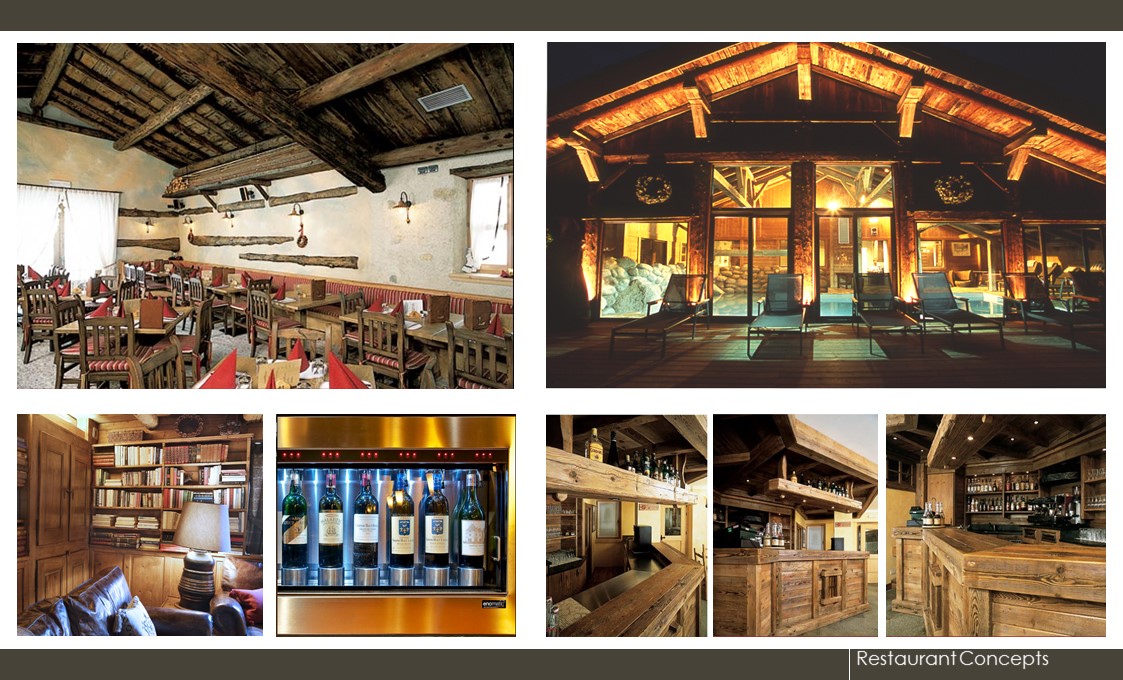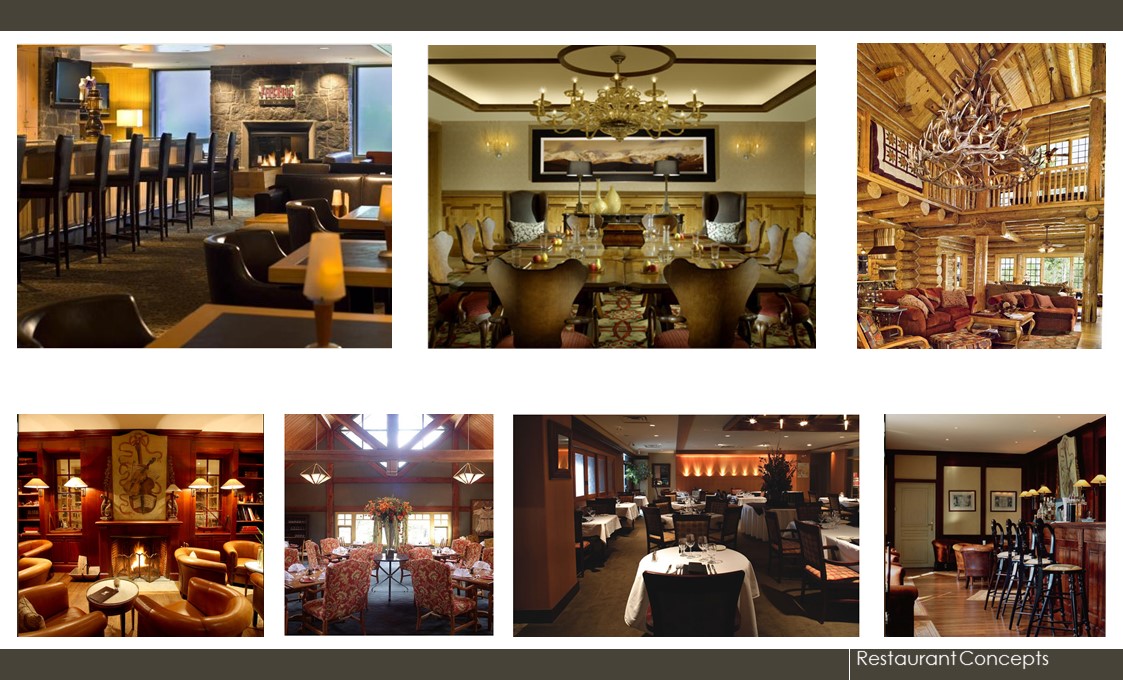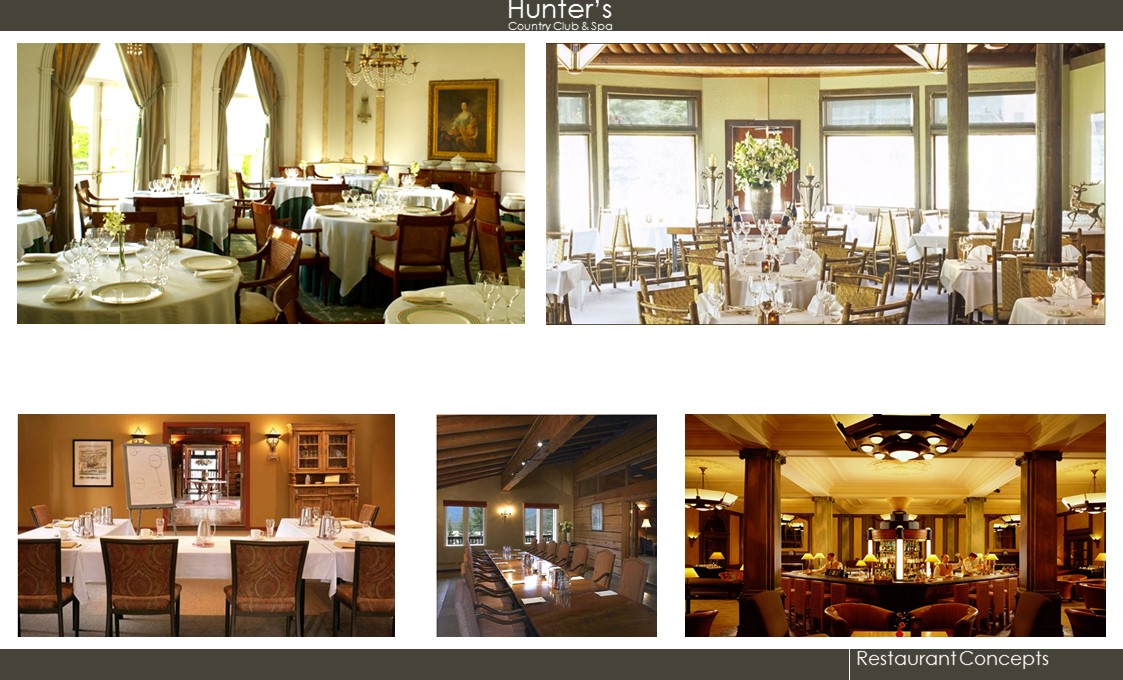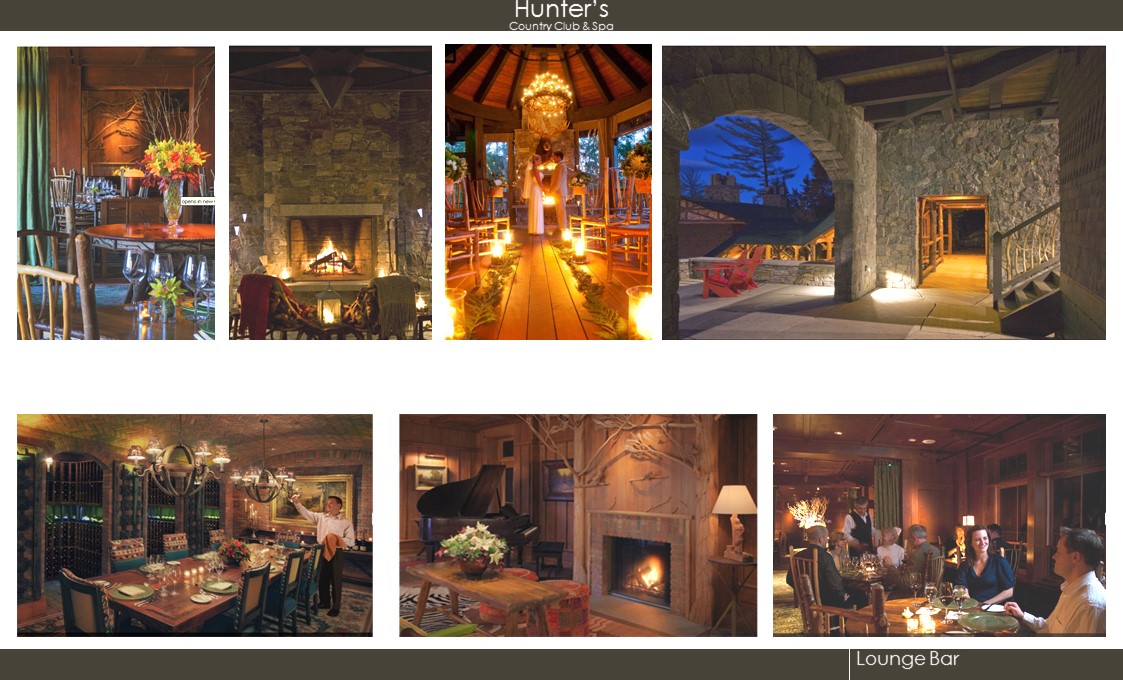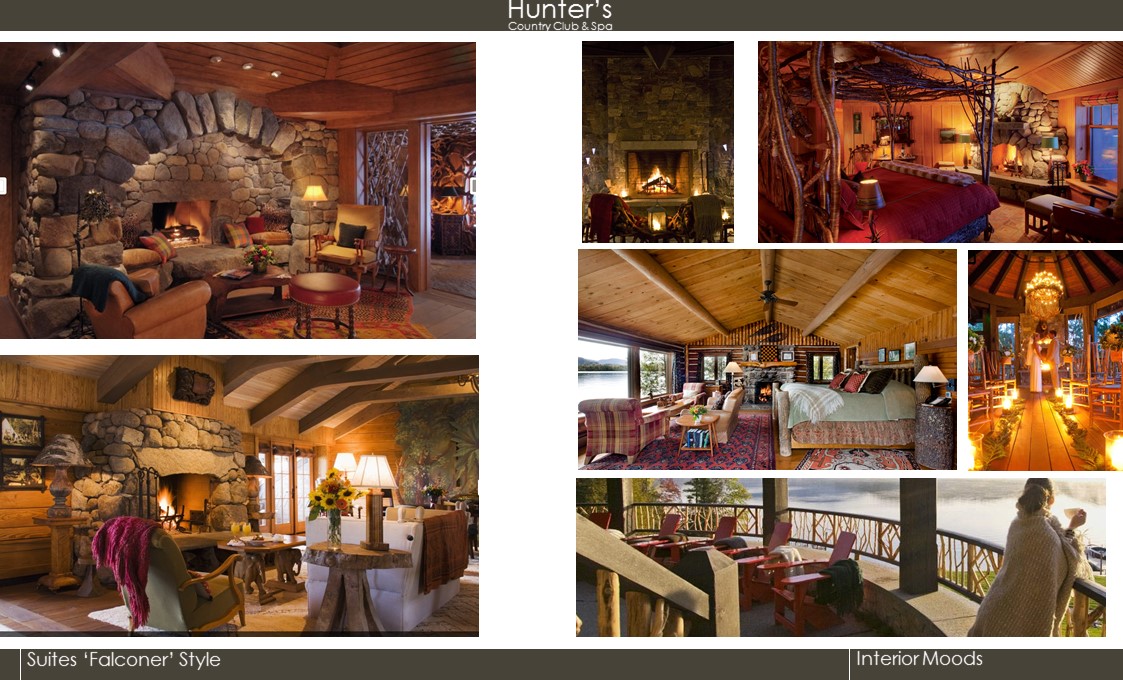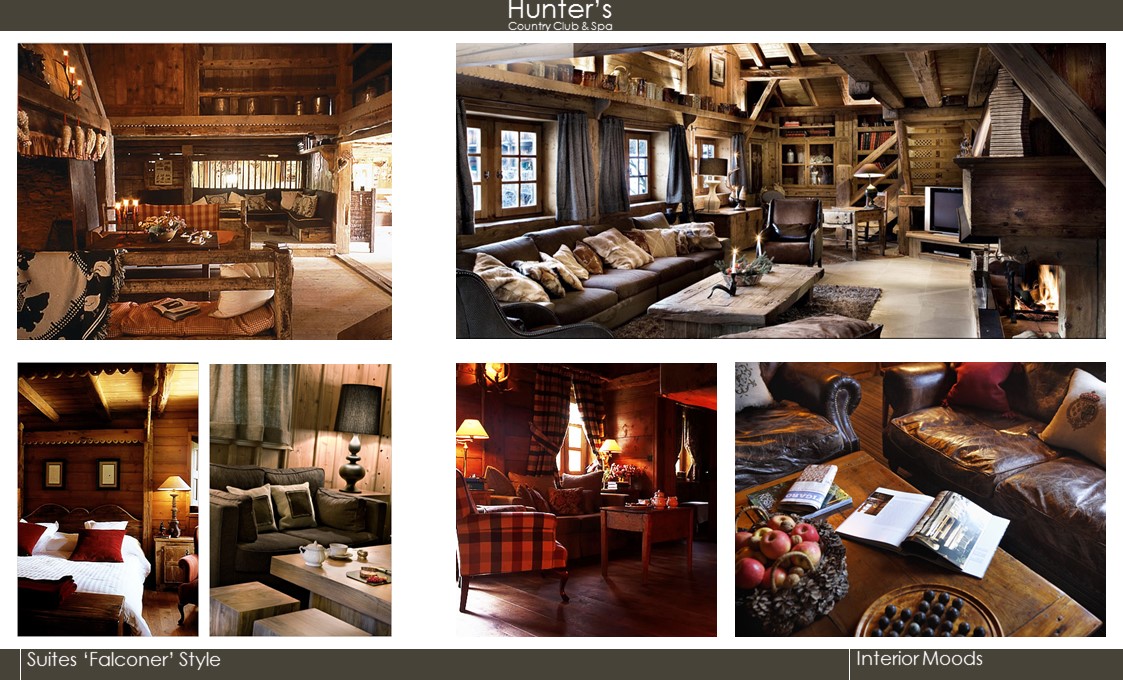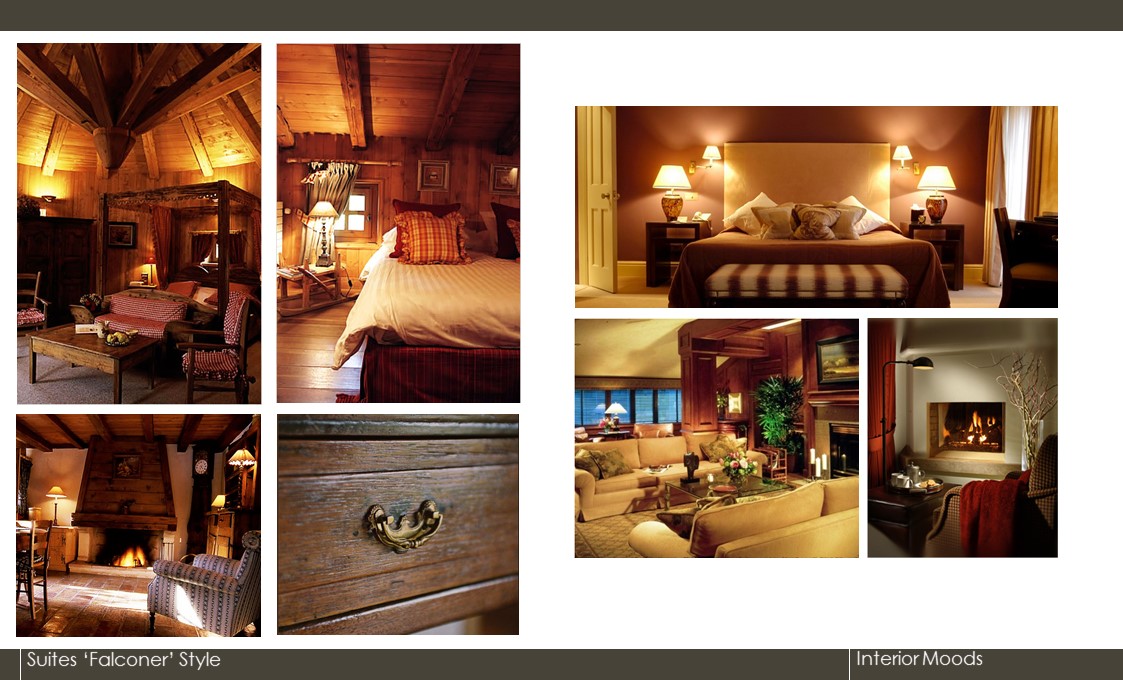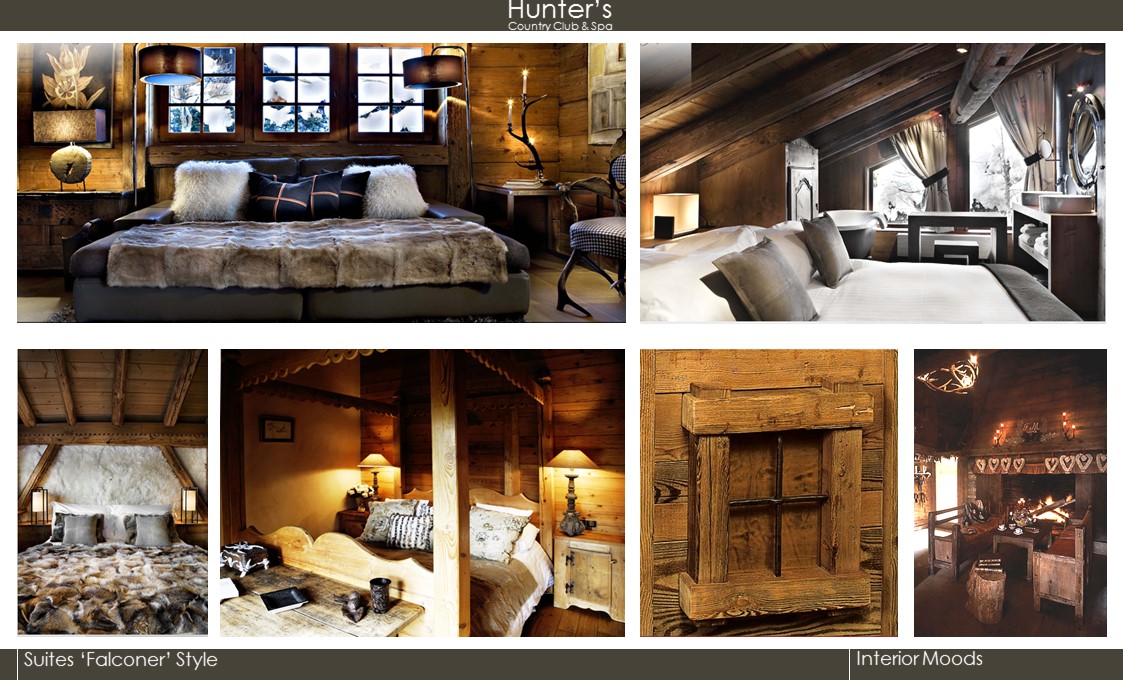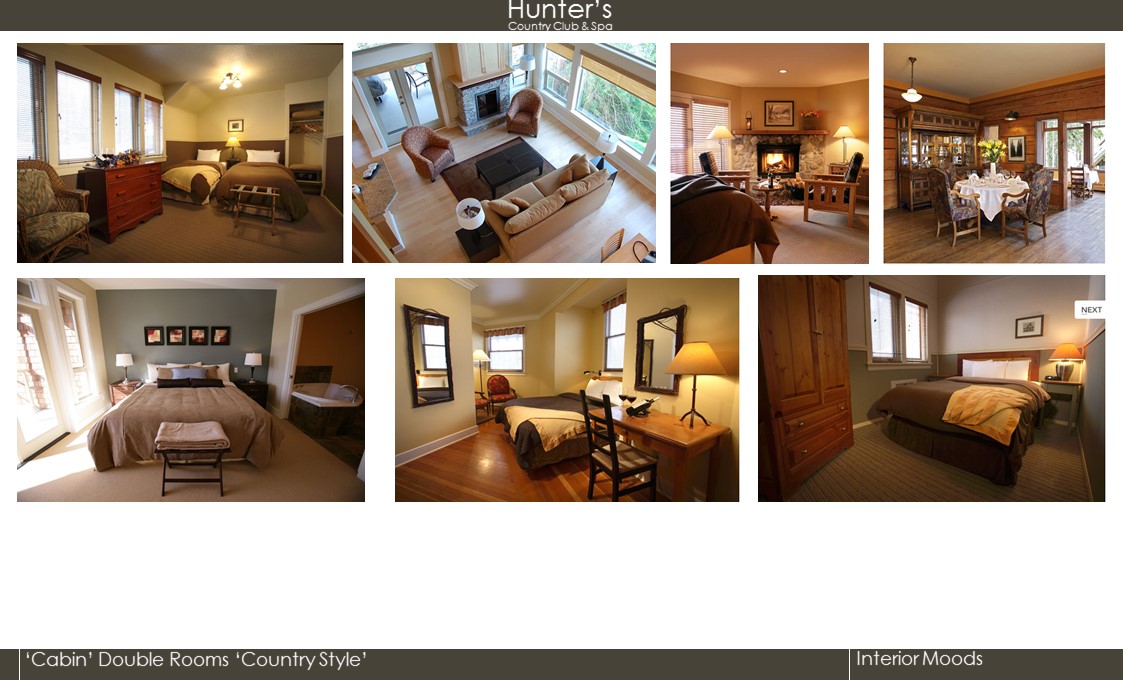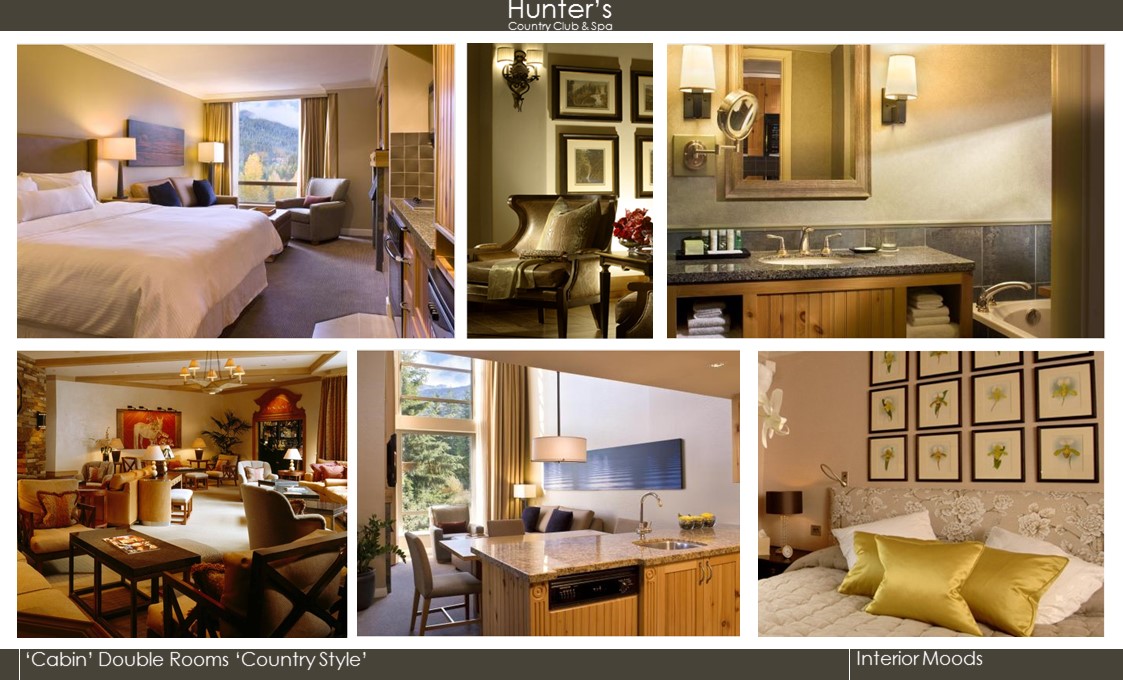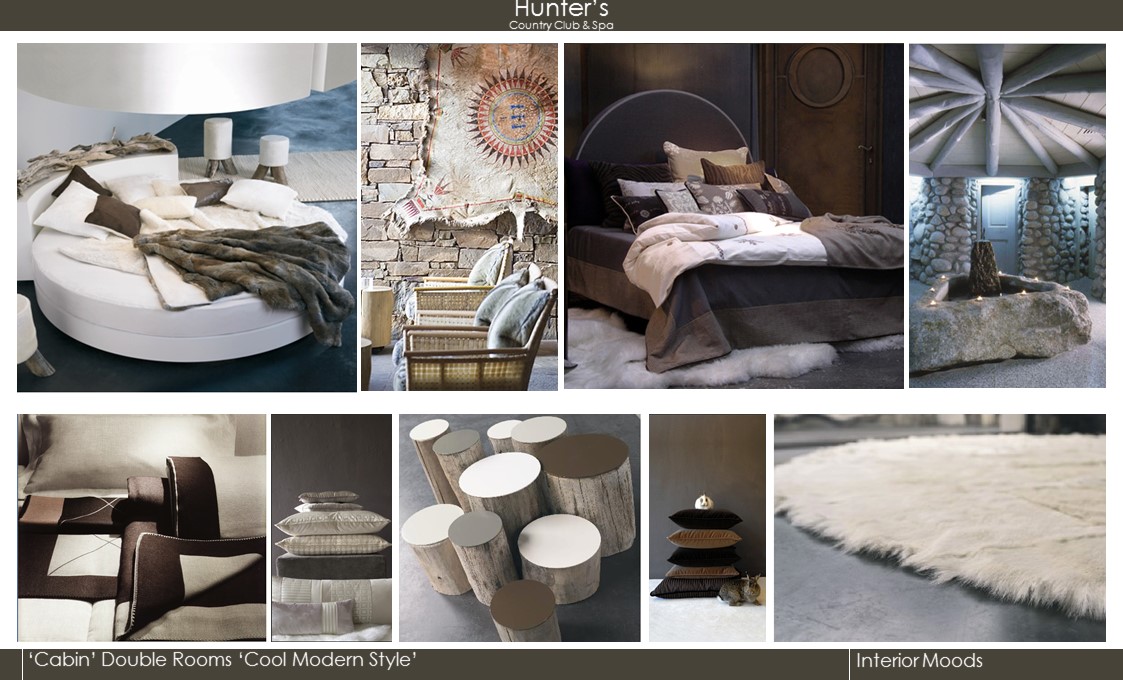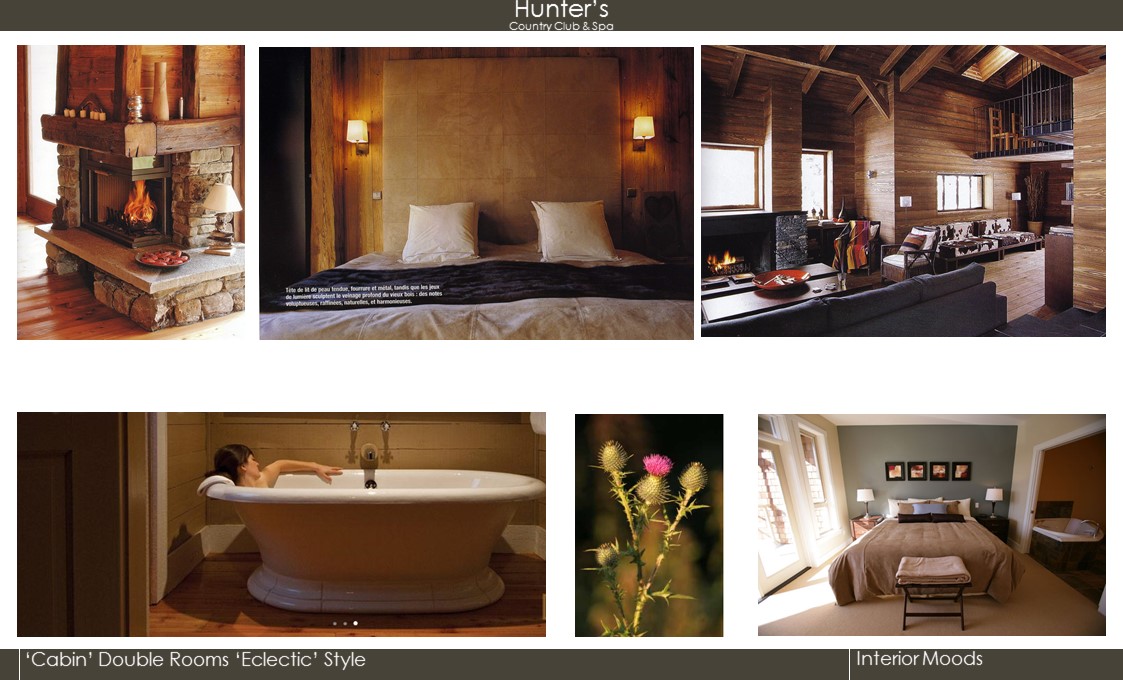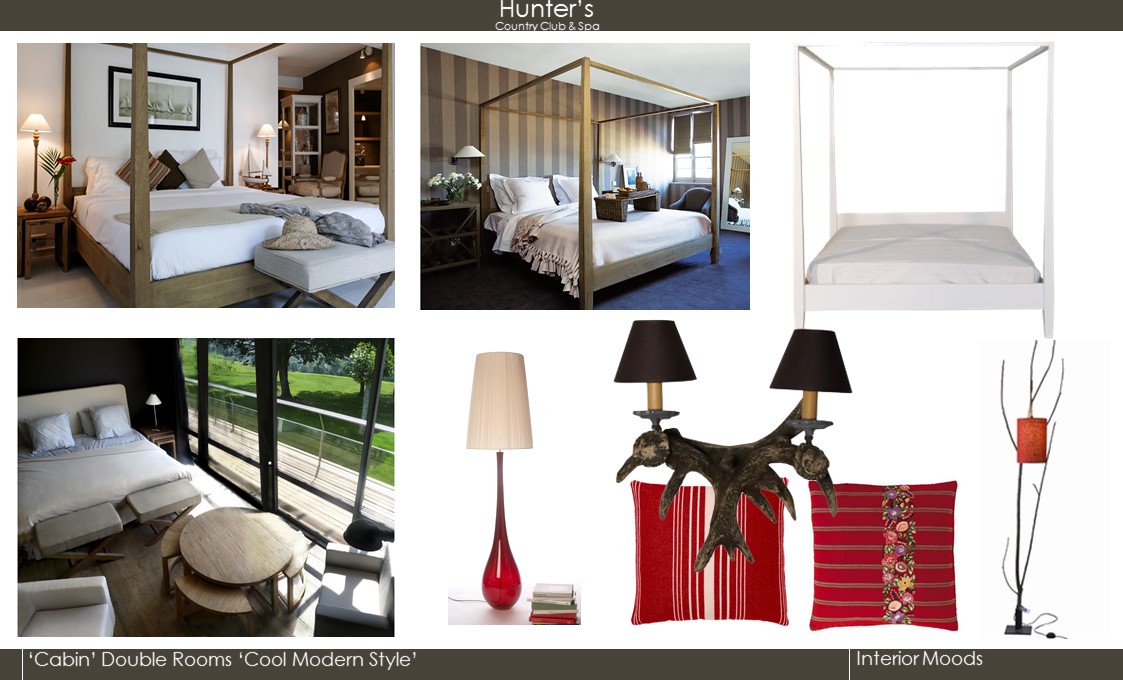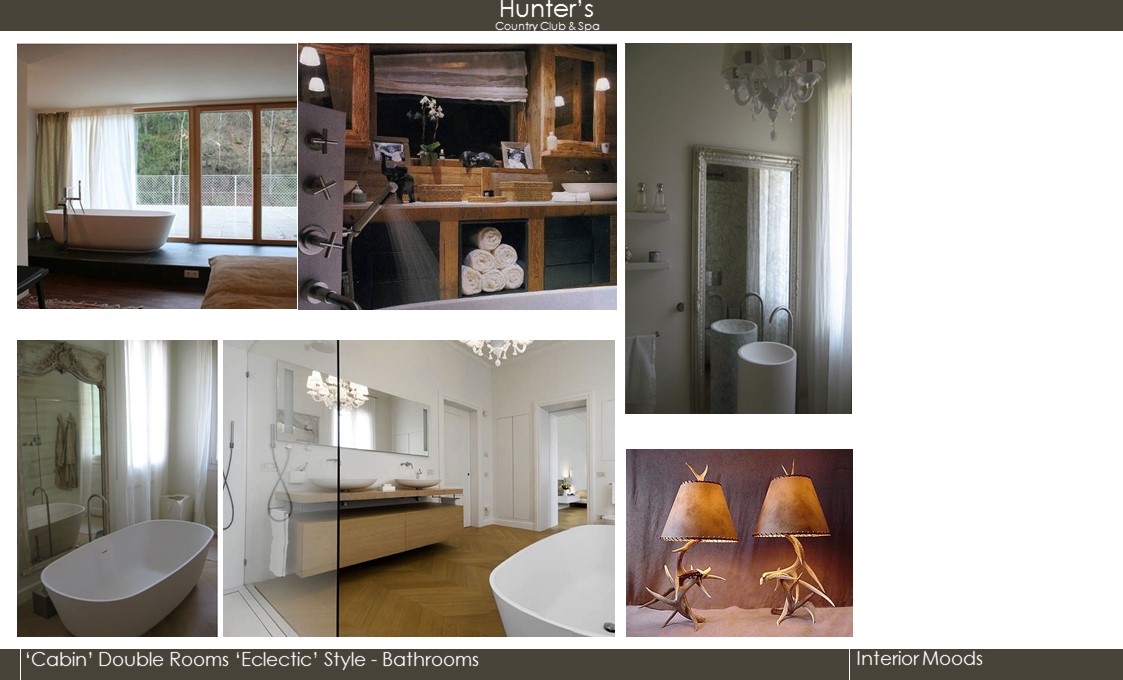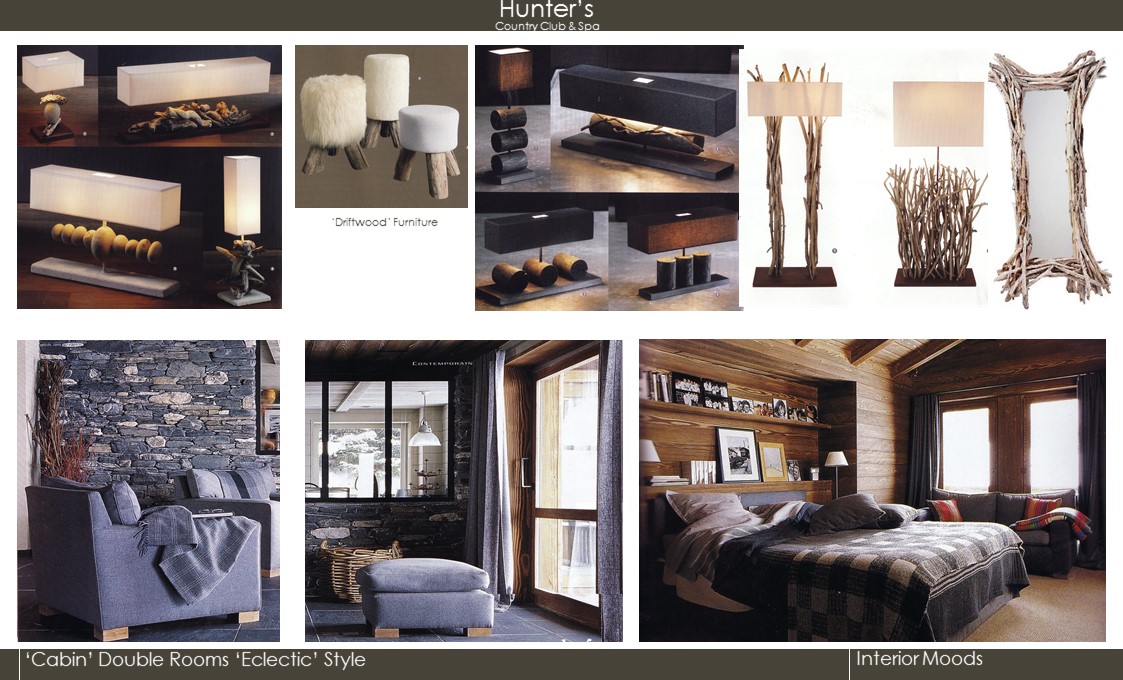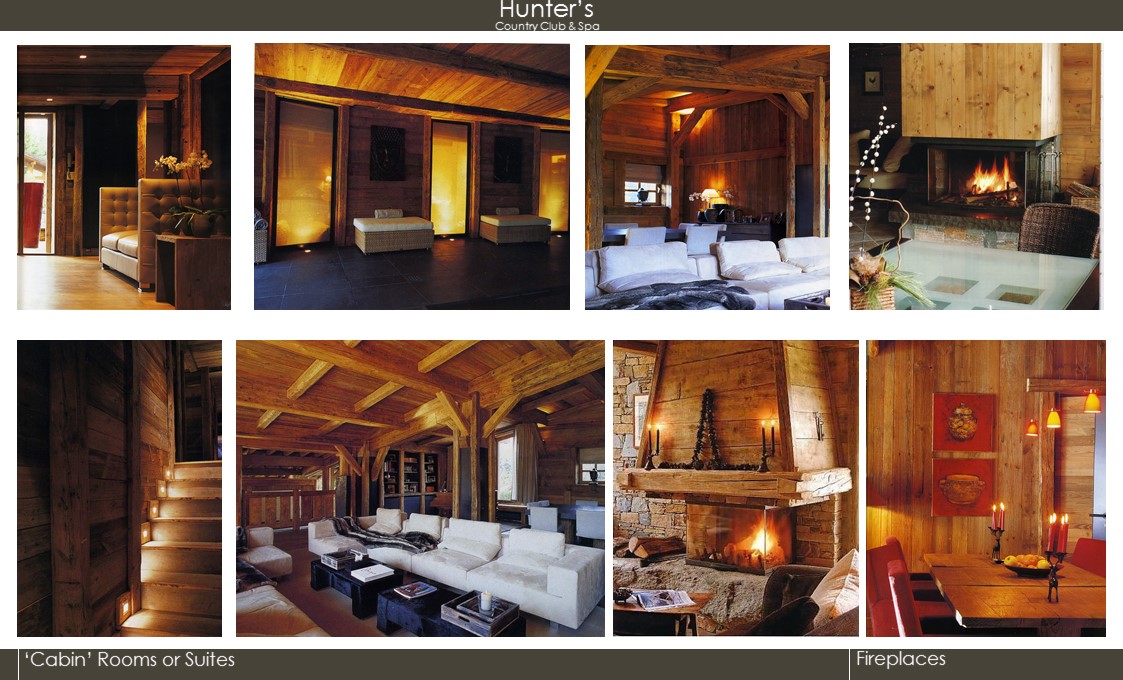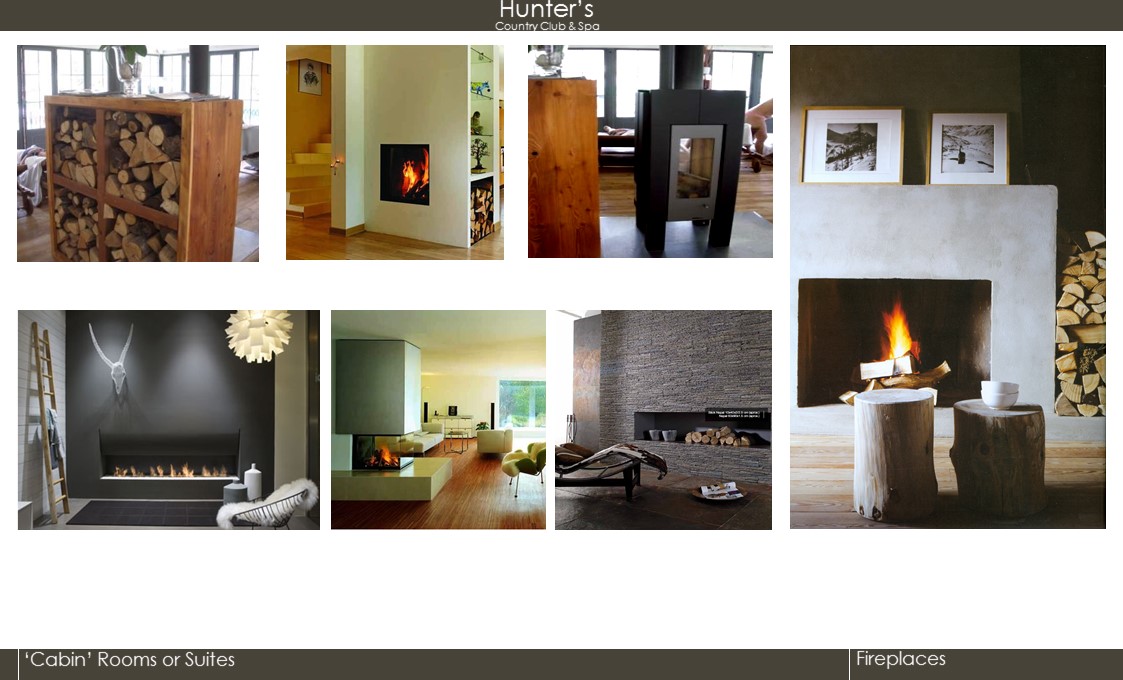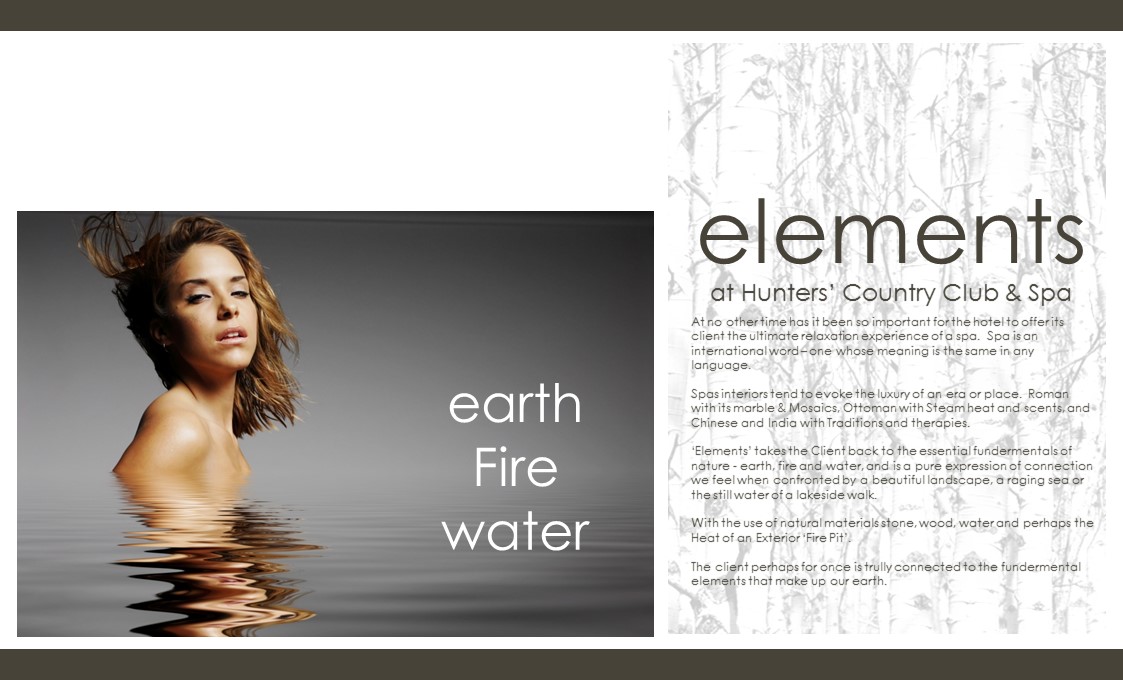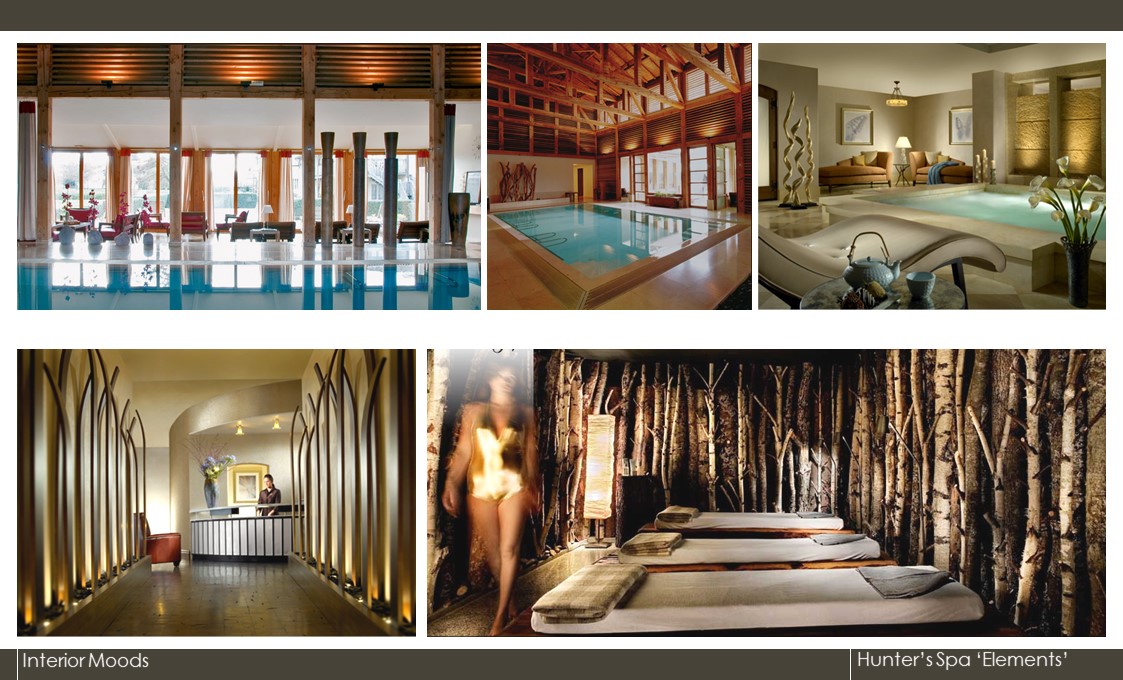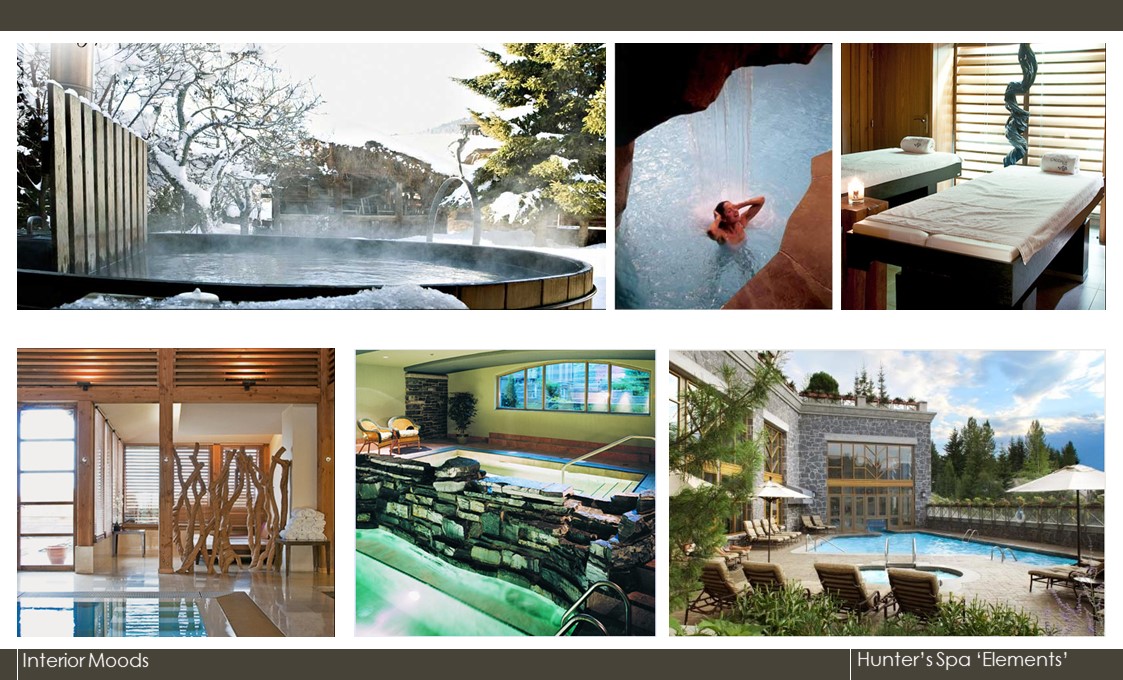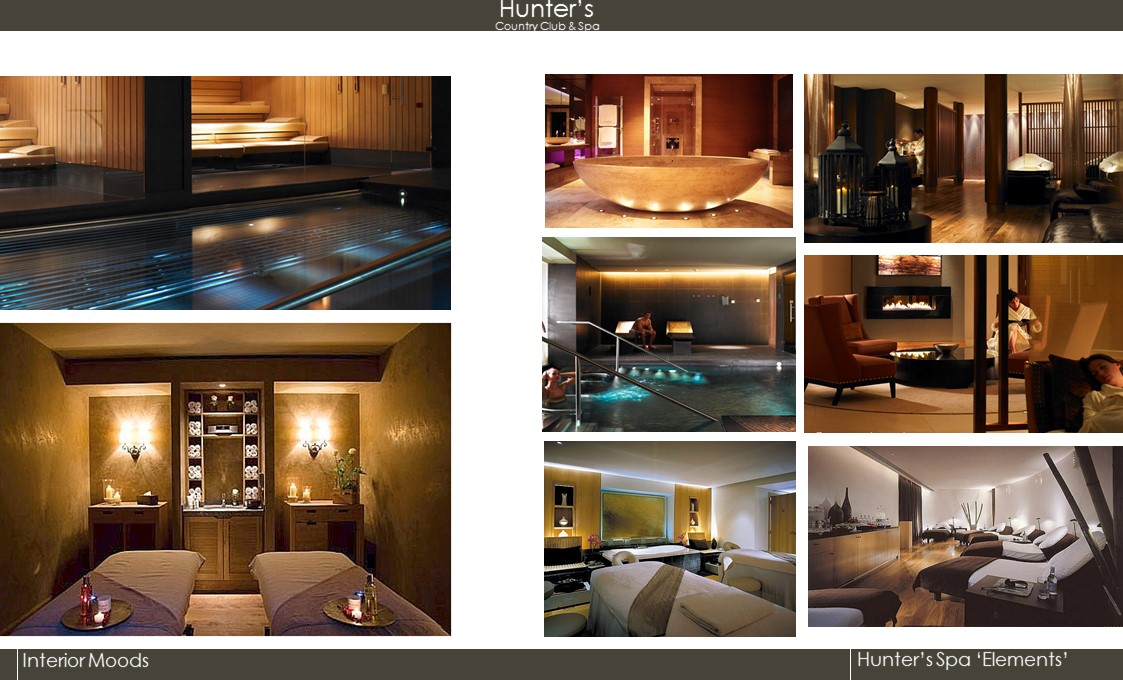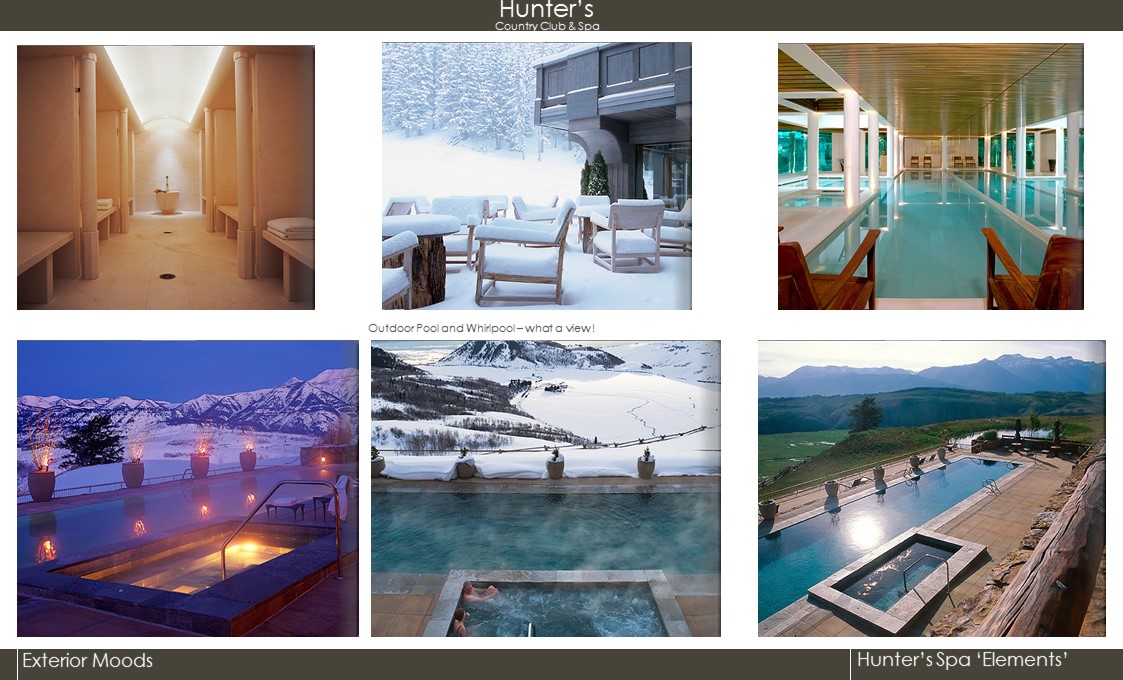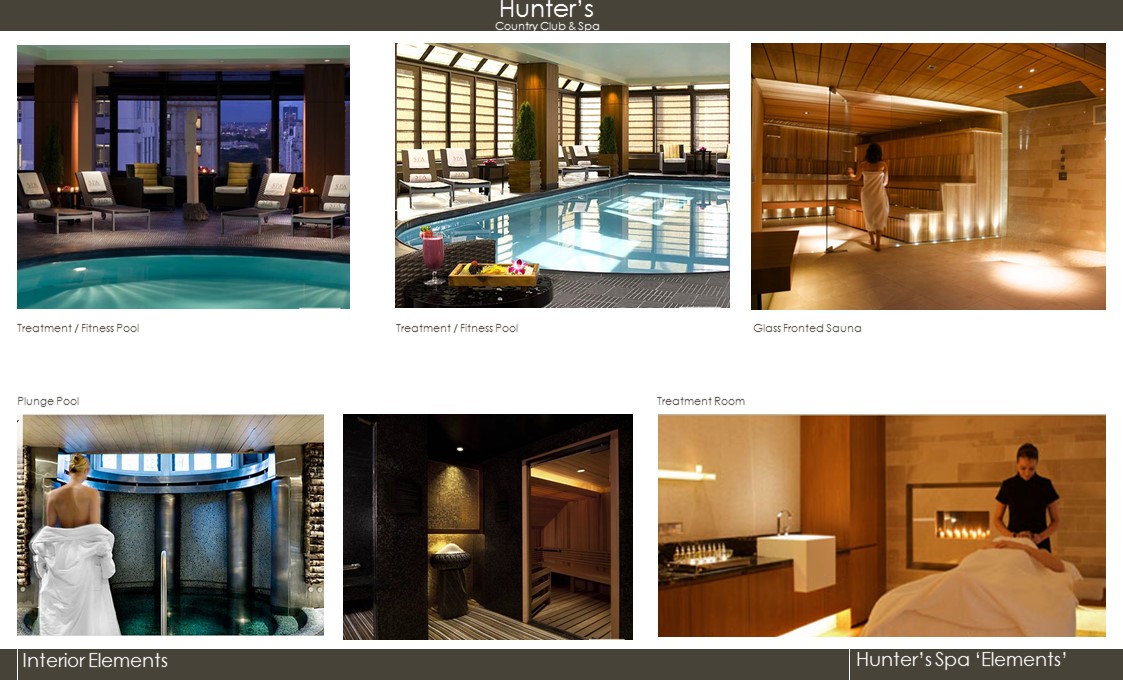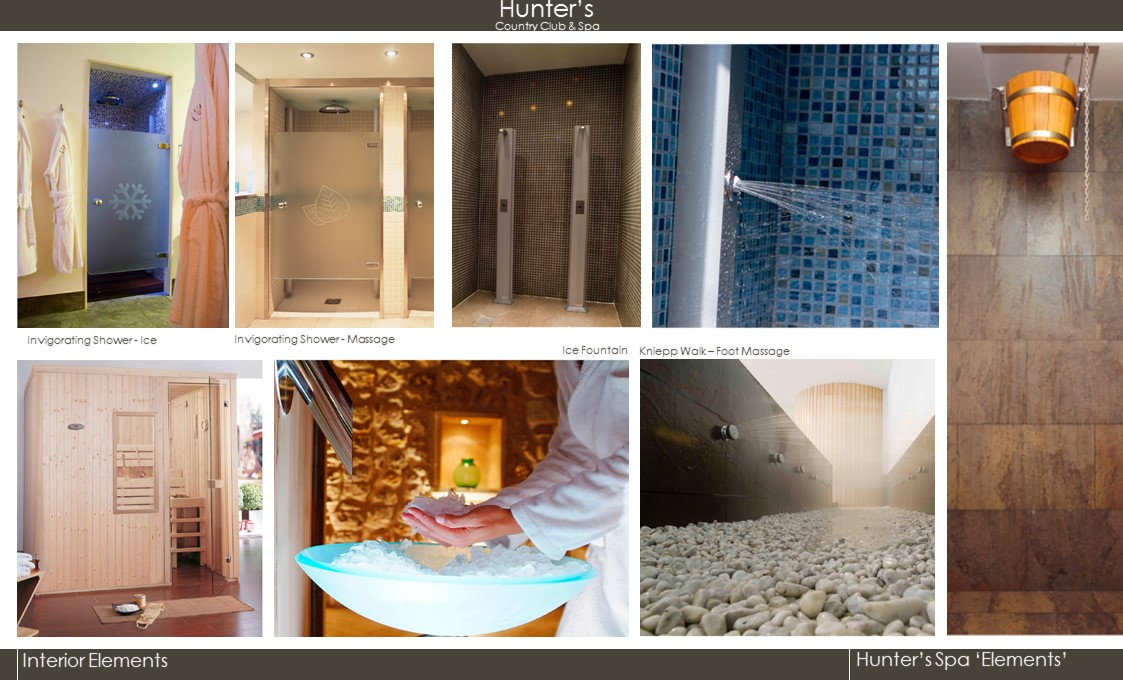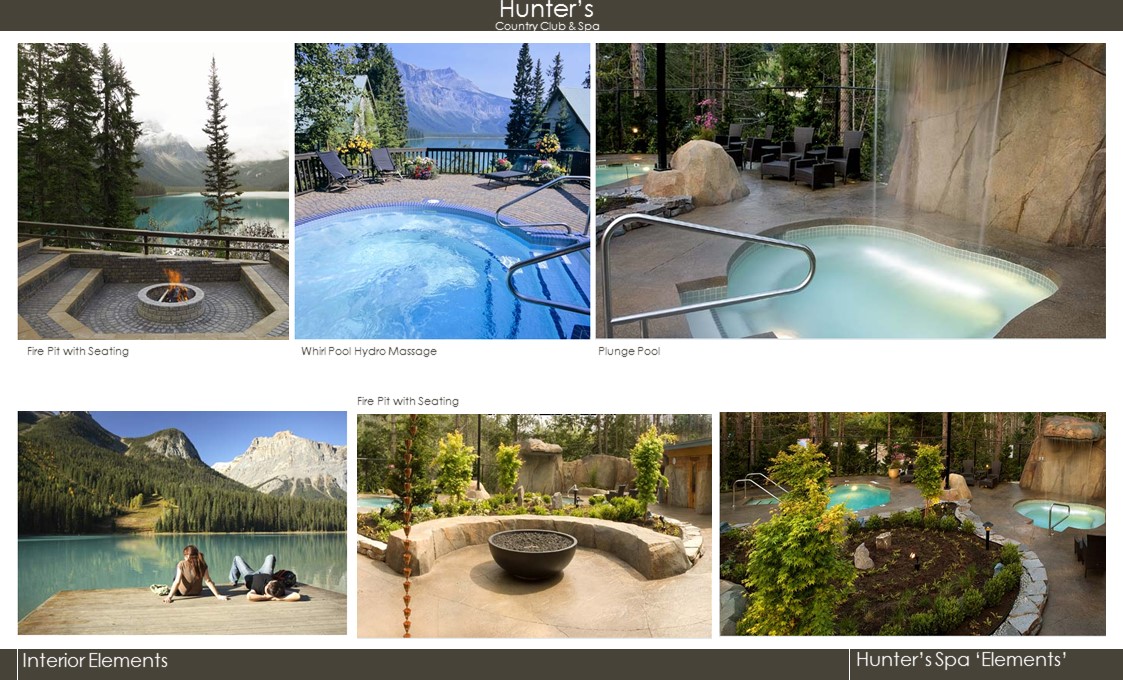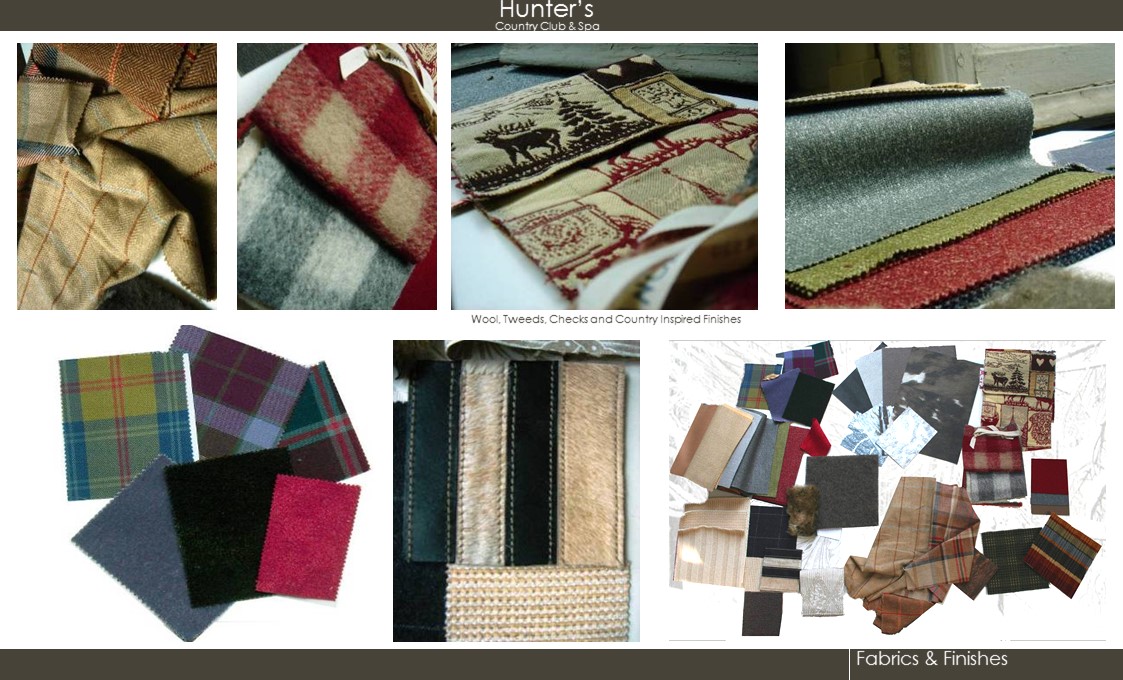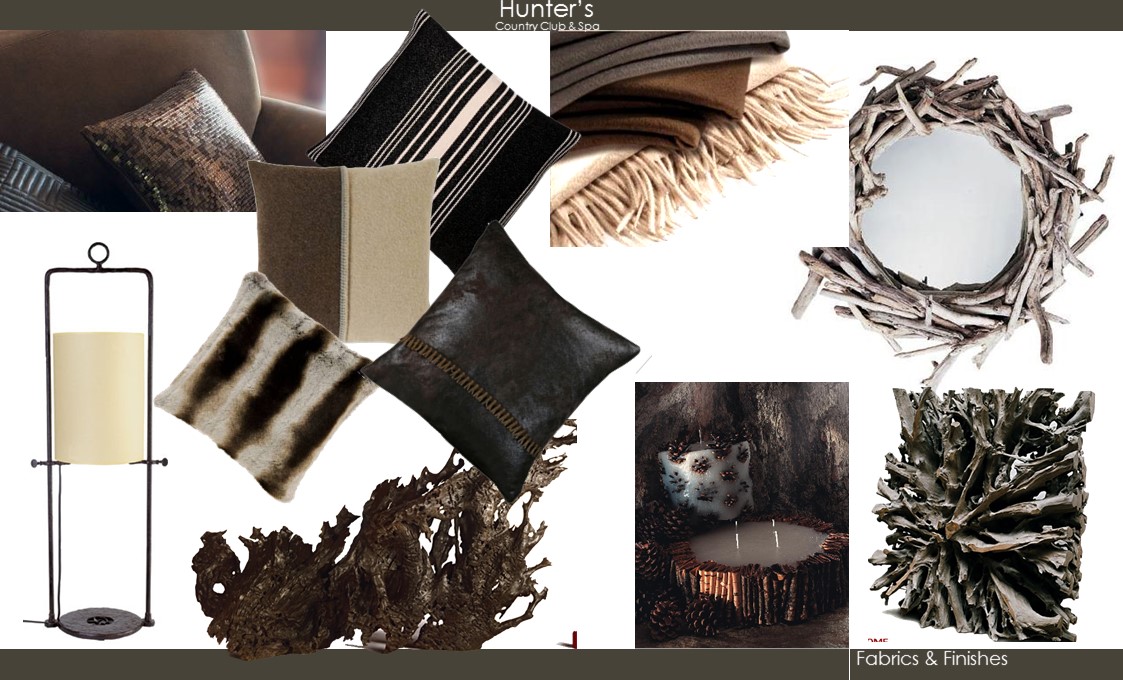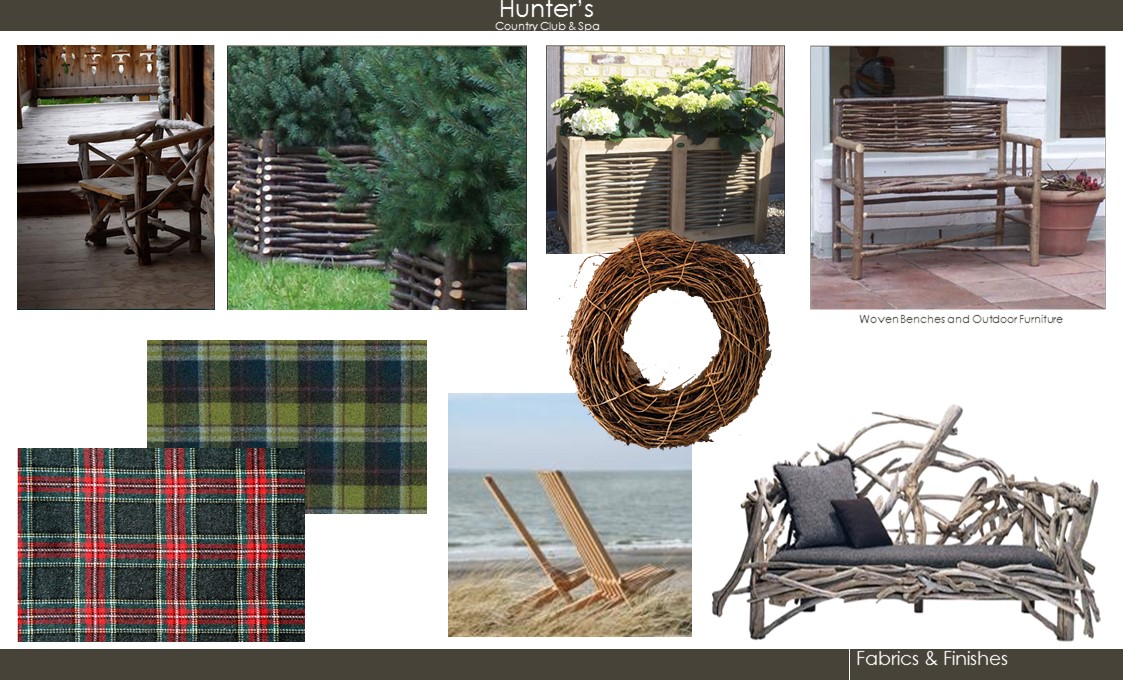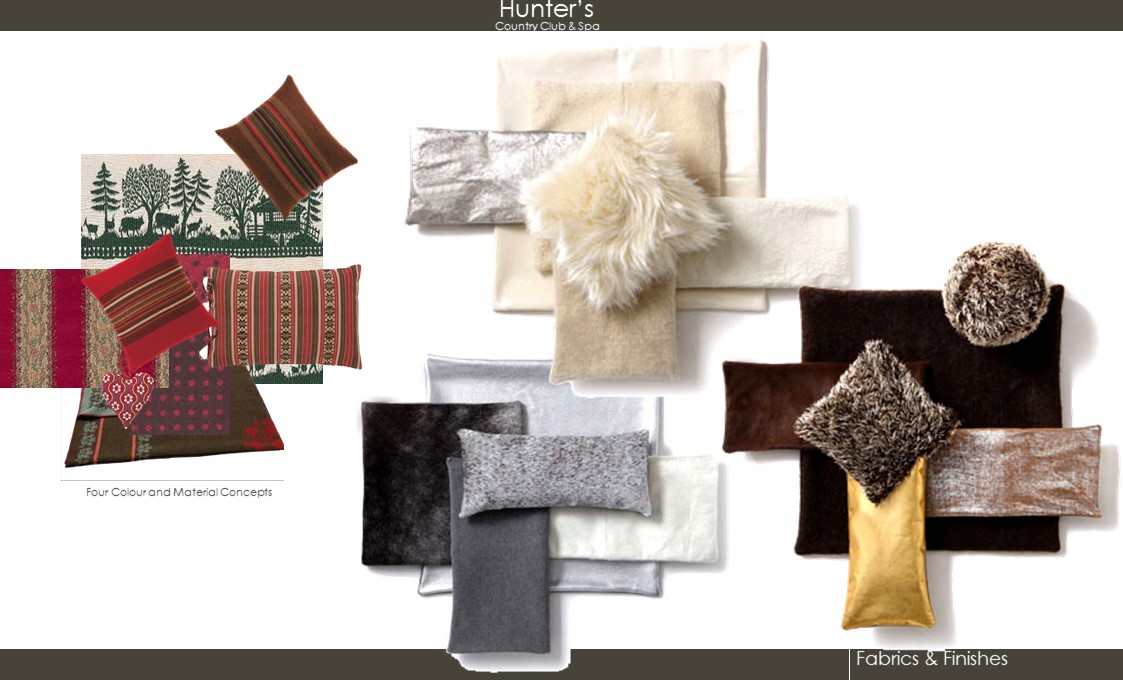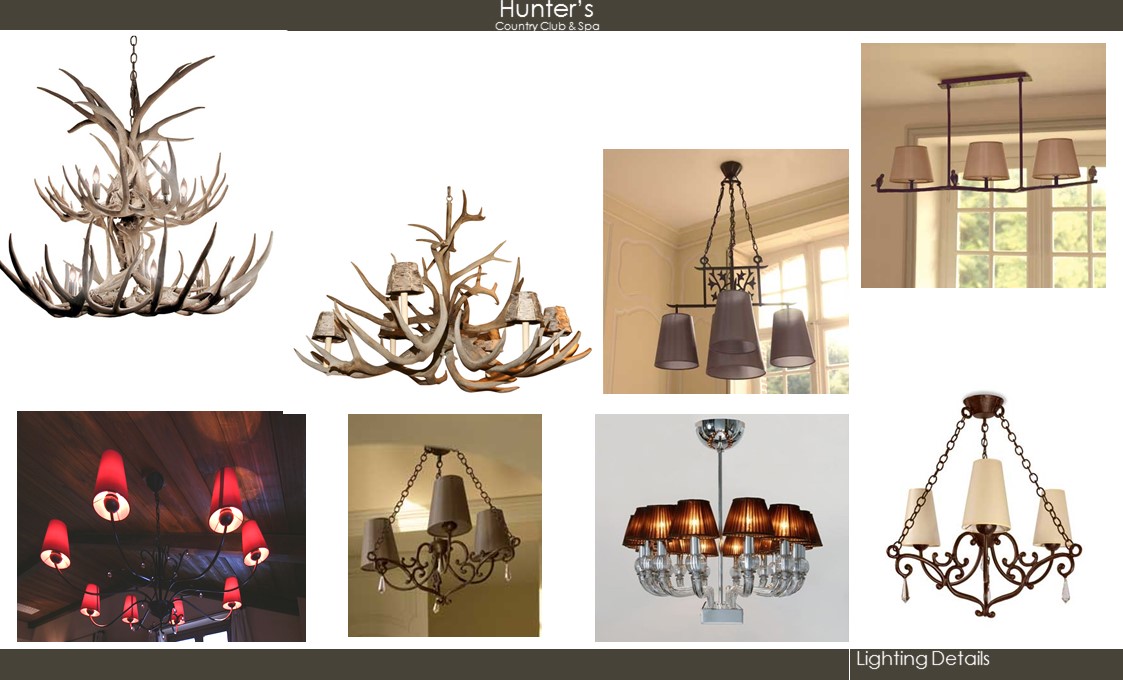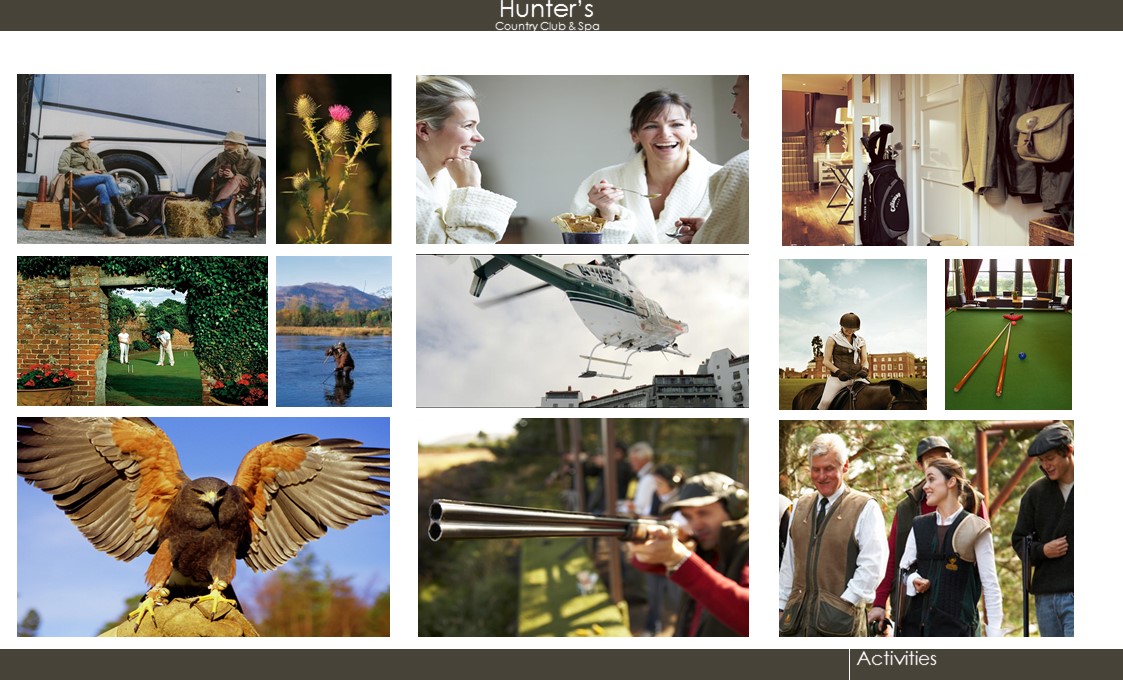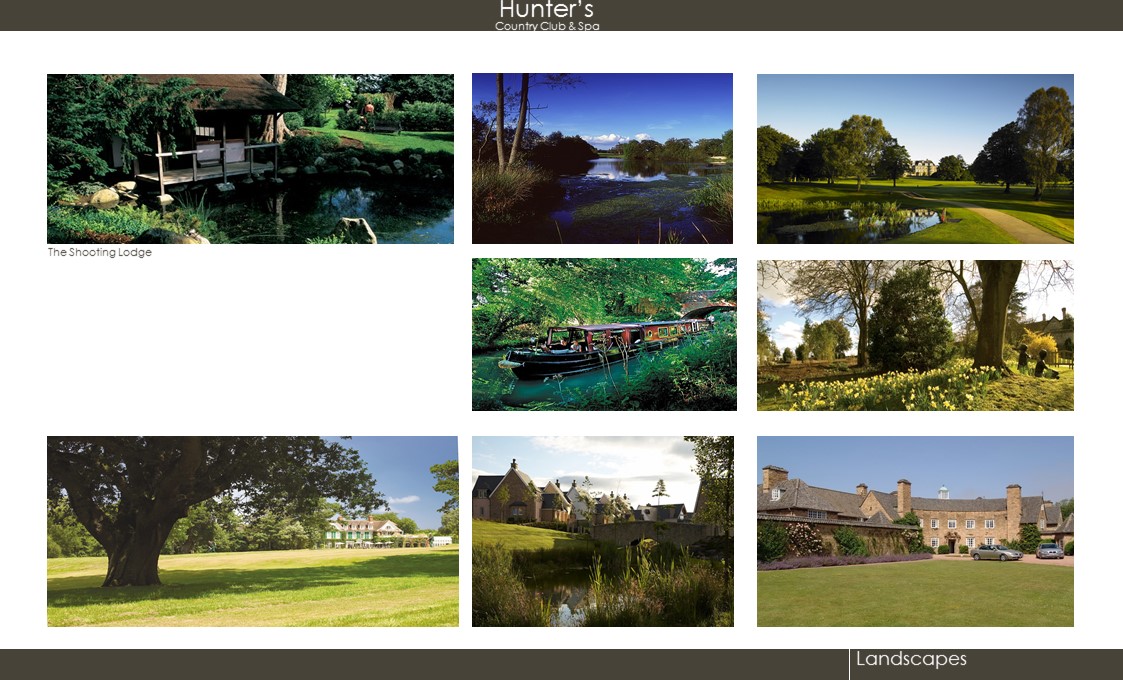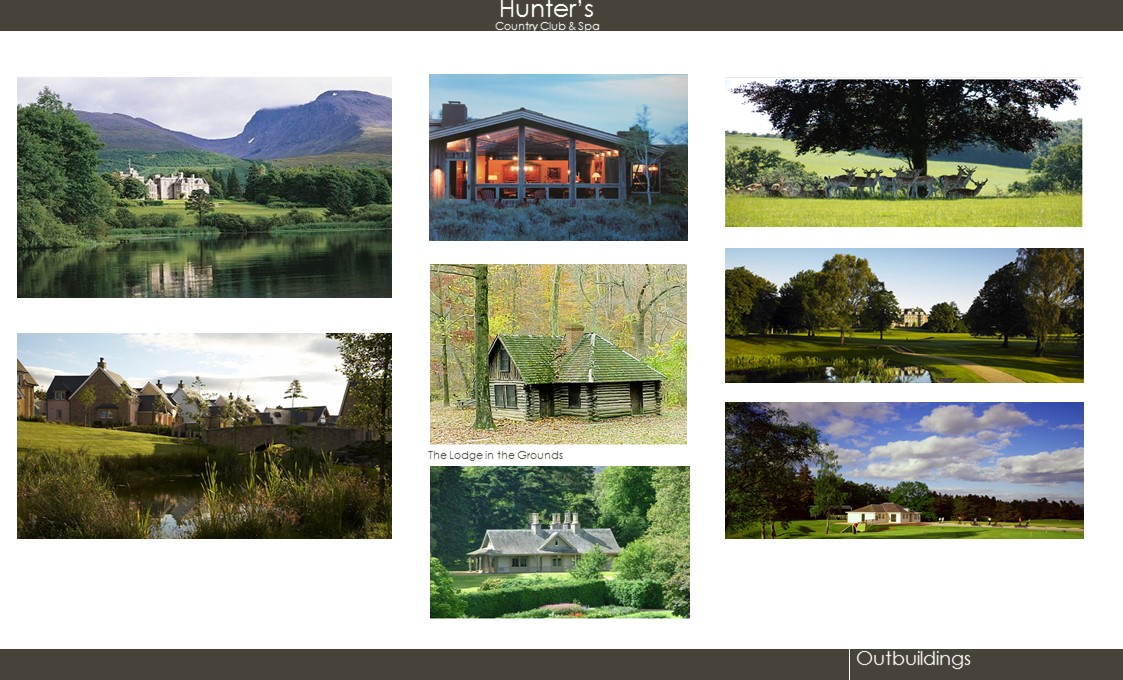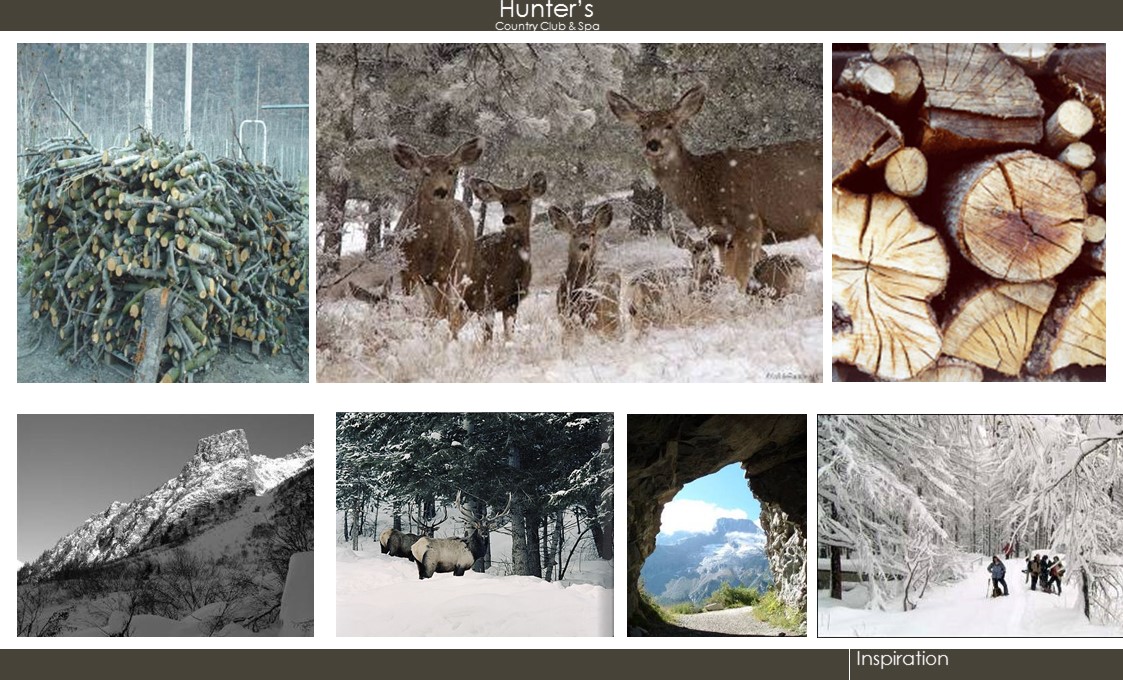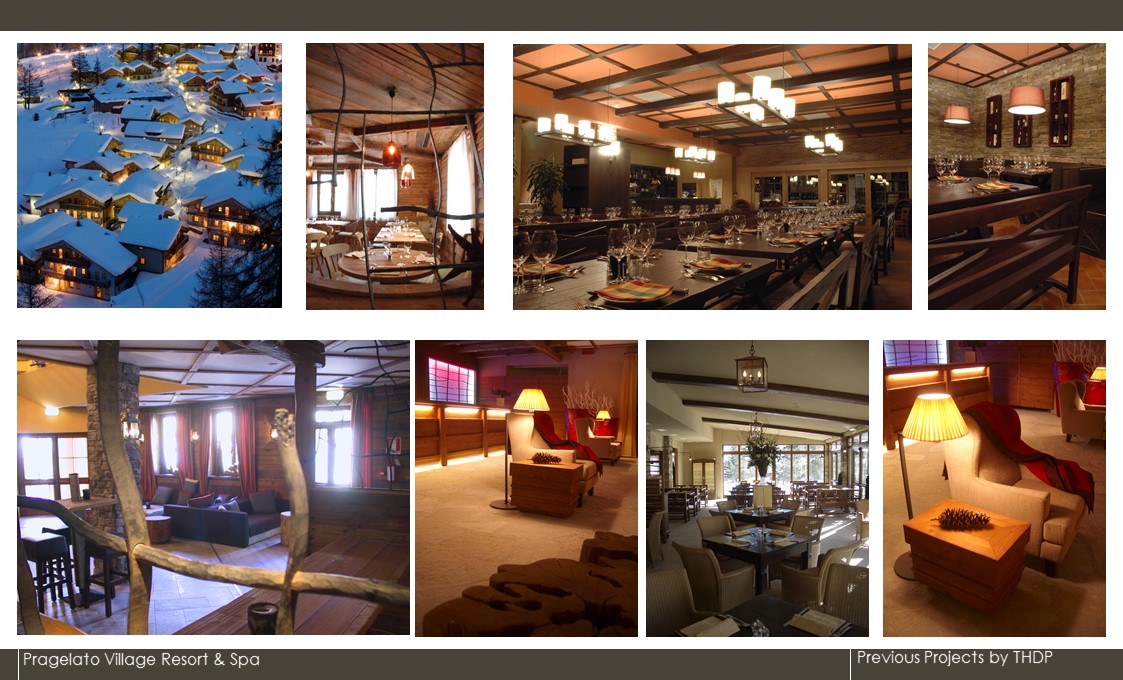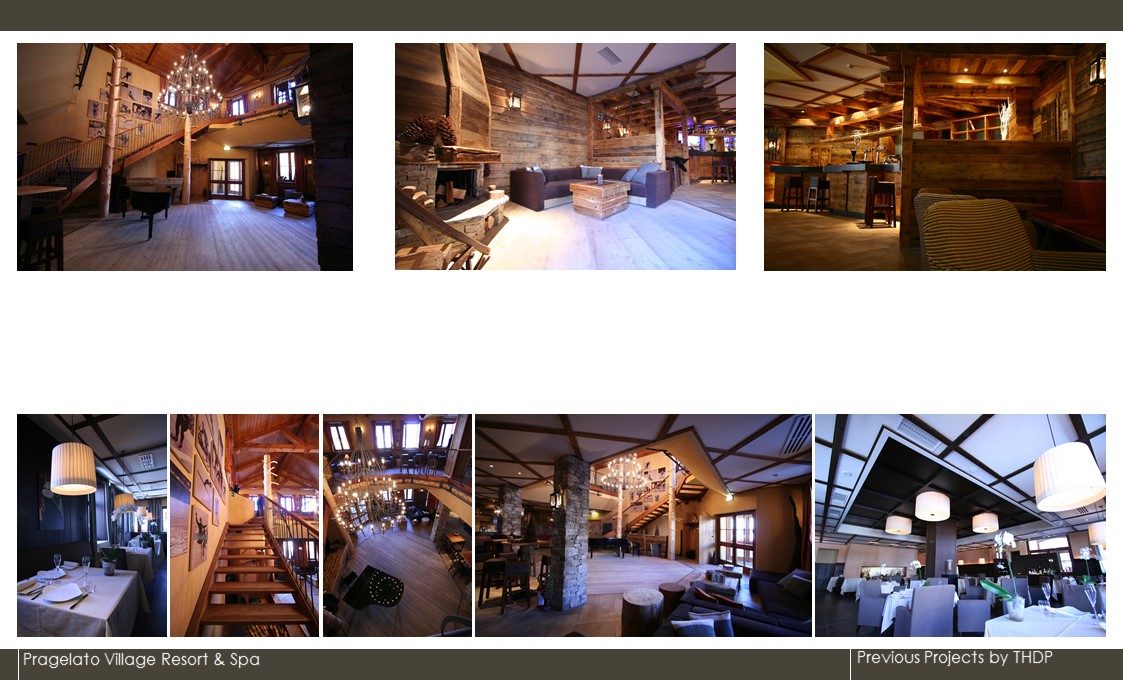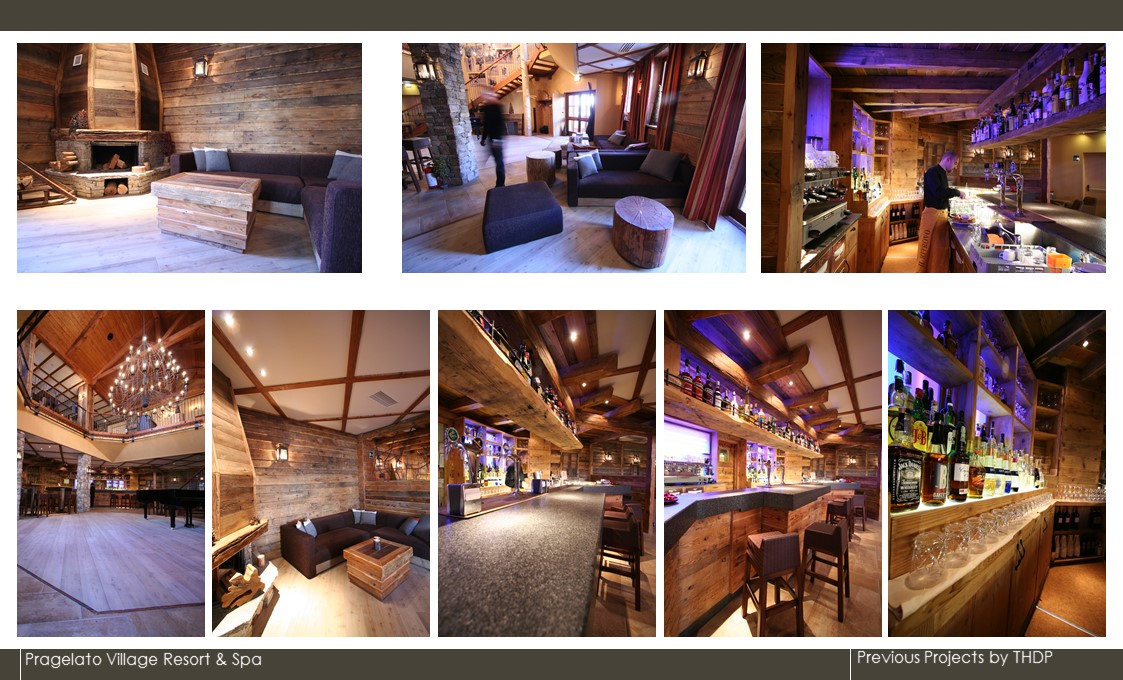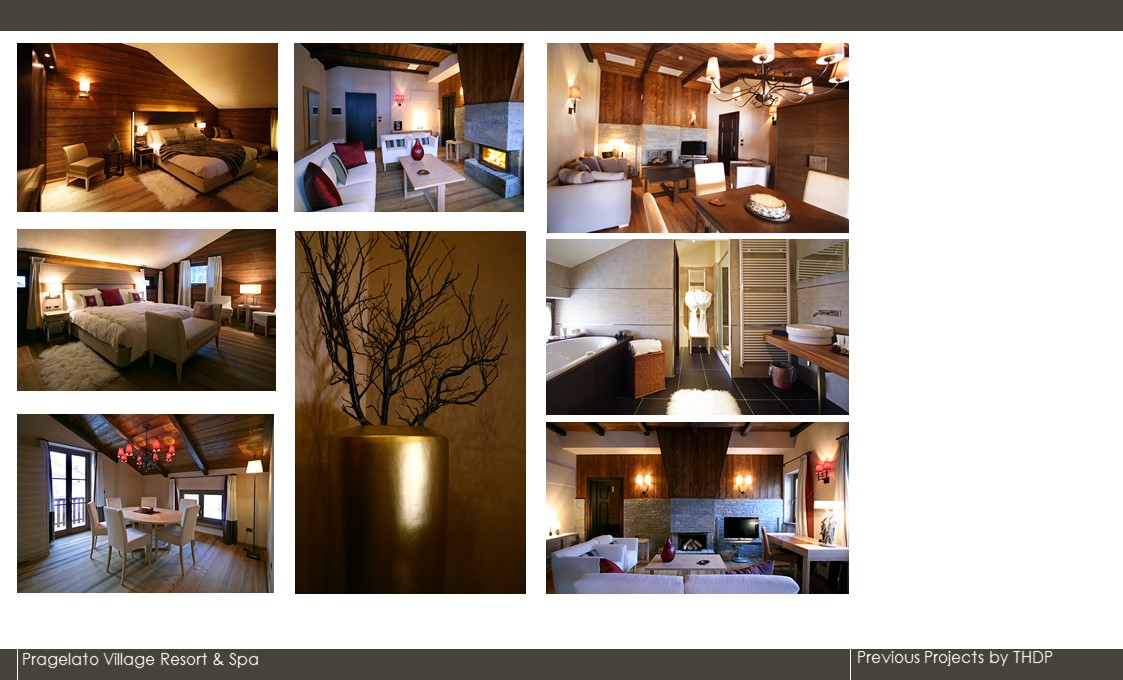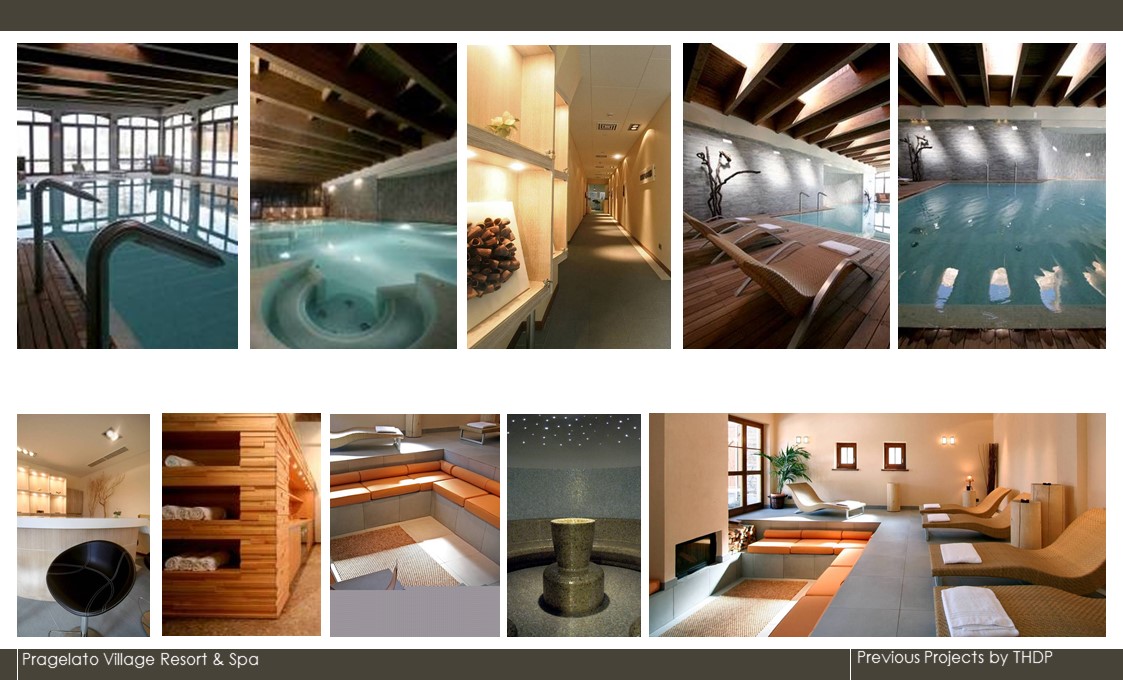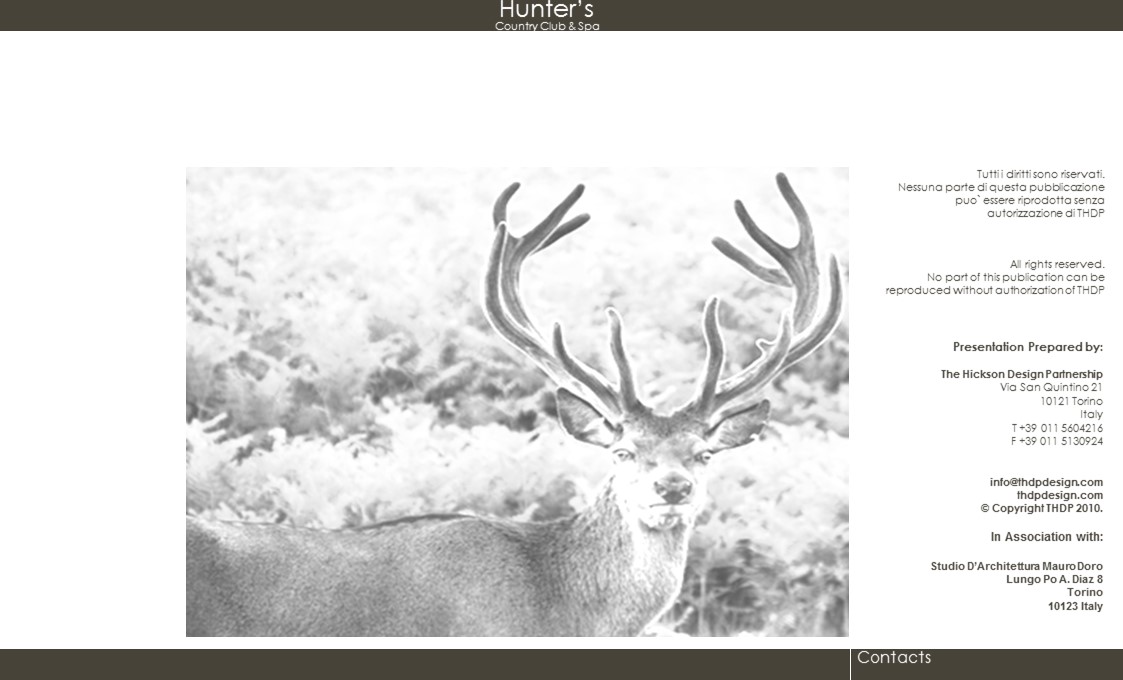 Hunter' Country Club and Spa is a rare experience, a pleasure, not short lived, but one which refuses to be hurried. Today life accelerates, now is the moment to kick back and remember how to enjoy life. Our Architecture and Interiors hope to bring that experience to the Guests. This presentation hopes to illustrate our Architectural and Interior Concepts, of style, colour and mood.
All names are 'working titles' and are used solely for the purposes of evoking a sense of design direction and styling.